3 minutes reading time
(510 words)
4 Marketing Errors Your Small Business Should Avoid
In order to gain visibility, increase sales, and stay ahead of the competition, it is essential to have a strong marketing strategy in place. However, with so many marketing tips and tactics floating around, finding (and focusing) on what works for your small business can be difficult. Keep reading to discover four common marketing mistakes to avoid in order to keep your small business winning!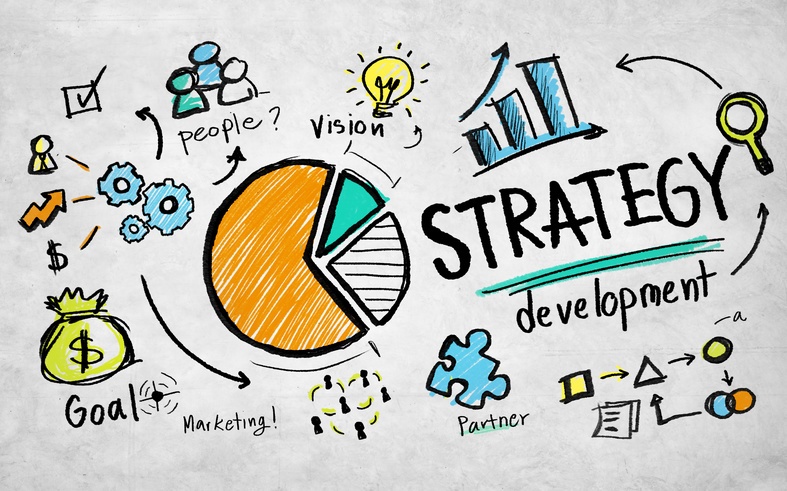 1. Focusing Only on Tactics
Tactics are the specific actions or methods you employ when trying to achieve your goals. Strategy is the overarching and governing plan, set of desired goals (or outcomes), and your measurement methodologies.
When marketing your small business, it is important to focus first on your marketing strategy. One mistake many businesses make is focusing solely on their marketing tactics, such as a social media, online advertising, or other content marketing. While evaluating and testing different marketing tactics is critical, it is best to start with your goals. Build a solid marketing strategy around the goals, and then implement and measure how different marketing tactics successfully (or unsuccessfully) meet those goals.
2. Copying Competitors
While analyzing the strengths and weaknesses of your competitors can help you navigate your own strategies, you should not try to copy their strategies. Every business is unique, and what works for the competition may not resonate with your brand or target audience. Additionally, keep in mind that business owners and managers may define success differently than you do.
While it is certainly important to be aware of your competitors, simply copying your competitors will not differentiate your brand or fulfill your goals. Be sure to form your own processes and strategies to achieve a clearly defined, authentic brand.
3. Targeting Too Broad of an Audience
A key part of your small business marketing strategy is to determine your target audience and understand your customer personas. Creating a marketing strategy that targets everyone, or too broad of an audience, will only leave you with vague campaigns with no real substance. Additionally, it is typically far more profitable to focus on a specific customer persona vs. trying to be the solution for everyone.
To increase conversions and sales, it is essential to ensure your marketing strategy is uniquely tailored for your target market.
4. Failing to Capture Repeat Customers
Another common marketing error many small businesses make is the failure to capture repeat customers. While attracting new customers is crucial for growing your small business, it is just as important to market to returning customers. In fact, marketing to repeat customers contributes to a higher return on investment (ROI) according to marketing behemoth, Hubspot.
Contact Our Marketing Specialists
At Igniting Business, our marketing specialists can help you develop an effective marketing strategy that aligns with your small business goals. For more marketing tips, or to learn more about our marketing strategy development services, don't hesitate to contact us today!
Also, you can get more free marketing, web design, and SEO tips like these delivered directly to your inbox on a monthly basis by subscribing to our free newsletter.