2 minutes reading time
(480 words)
4 Marketing Guidelines to Consider for Your 2016 Marketing Initiatives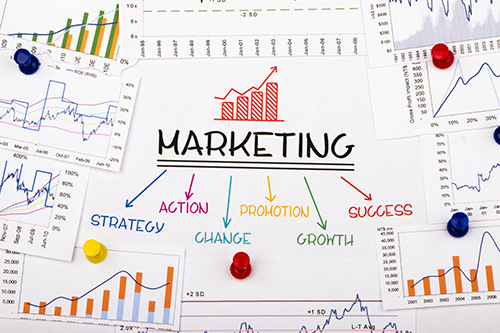 Marketing has changed over the years and it continues to evolve as technology offers new, exciting ways to reach your market. Many small businesses today struggle to stand out in the business scene, especially with larger competitors who inevitably have a significantly higher marketing budget. With so many various marketing opportunities, we know that marketing can be overwhelming for a small business. Prior to deciding where to spend your marketing dollars, consider the following four marketing tips when planning for 2016:
Know your values. If you're not able to articulate the values of your company, how can you highlight those to potential customers or clients? A company's values and processes can be a tremendous differentiator between you and your competition. If we asked you what are the top three values that guide your company – would you have an answer?
Be authentic. People buy from companies, and even more so, individual people, that they know and trust. Help your potential customer get to know you better and build trust by being true and authentic. If you have a small team, show it and explain why that leads to tighter collaboration and more focused attention. If you value work-life balance and have a supportive culture, showcase how that leads to higher performance from your employees. Leverage your small business environment to connect with your customers in a way that larger companies cannot possibly replicate.
Use content marketing. Creating great content like blog posts, free reports, videos, infographics, and other useful items for your target market is a great way to build a positive reputation for your brand. When people are first checking out your company online, they are evaluating your credibility as a potential vendor. Use content marketing to establish yourself as an expert in your discipline. Next week we will discuss six ways to make content marketing easier for small businesses.
Maintain consistent branding. This is a simple but often neglected tip. It's important that you have accurate and consistent branding across all platforms and channels that you use to market your business. If you updated your services on your website, but still are passing out fliers with outdated information or graphics, you could be missing out on business. Likewise, it's important to have consistent usage of your branding in order to more fully establish widespread recognition. Note that this concept spans to both digital and print arenas and is not limited to marketing materials. How your employees and office setup represent your business is also a critical part of branding.
These marketing tips for small businesses will help you develop a memorable brand for your business and reach your target audience successfully. If you have questions about how to integrate these marketing tips into your small business, contact us today for a free consultation. If you have your own tips to share, please drop them in the comments below.