2 minutes reading time
(452 words)
5 Benefits of a CRM System for Your Small Business
As we enter 2020, have you made any resolutions for your small business? Maybe one of those resolutions is to keep better track of your customers. If you're a small business owner, you already know how essential your customer relationships are to the running and success of your business. After all, without these customers, you wouldn't have a business to run. But how can you more effectively track your customers and build relationships?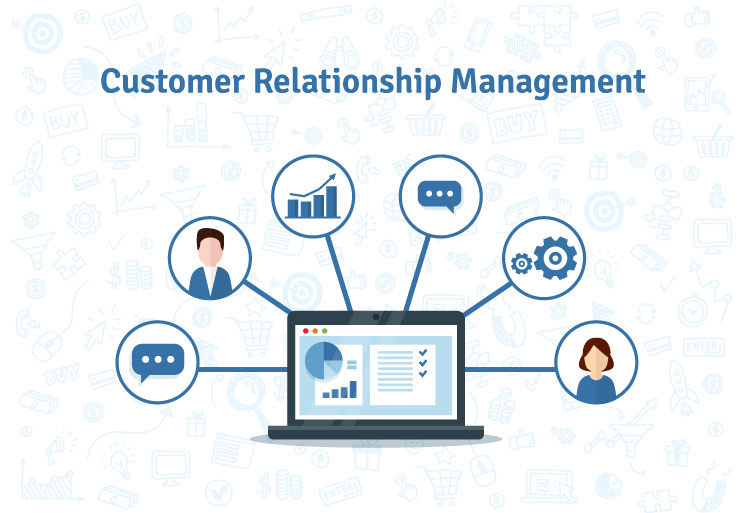 A Customer Relationship Management system, also popularly known as a CRM system, is perfect for managing customer interactions, customer information, contact information, marketing automation, and much more. In simple terms, it helps a business to consolidate all client information that may have been previously scattered throughout notebooks and spreadsheets into a centralized system. Check out these benefits of using a CRM system for your small business.
1. Organizes Your Data
One advantage of most CRM systems in the market is that they can input and manage information about both your small business clients and leads. This enables your business to stay organized without having to introduce new software.
2. Nurtures Leads
It's important to both keep track of leads and nurture those leads as well. A CRM can keep track of the leads in one centralized place and uses analytics to recognize the upselling, cross selling, and new market opportunities.
3. Enables You to Stay in Touch
CRM software offers you straightforward ways to keep in touch with your clients and prospects via email. You can increase the potential of selling to your customers and prospects if you stay in touch with them frequently.
4. Helps You Segment Your Contacts
Segmentation of contacts is essential, as customers and leads react to content differently. A CRM can offer you the ability to create a different group of customers to allow you to communicate with them separately. For instance, a customer who registered for your email list due to promotional products is likely interested in different items than a customer who has regularly purchased the same types of products from your business.
5. Allows You to Gather Insights from Customer Data
A CRM helps you keep track of client behavior. This behavior includes:
Highest selling product(s)
Product(s) lagging in sales
Customers returning to buy
Customers that are not returning
Mode of payment being used
Supply and demand cycle
Perception of customers on social media and other outlets
Regardless of how small or large your organization is, having all customer data in a central location can help keep your small business running as efficiently as possible. To learn more about any of our marketing services as you build out your 2020 resolutions for your small business, contact us at Igniting Business today!