When it comes to standing out online, ensuring your small business' brand is fully established is important. Furthermore, ensuring you maintain consistent branding across your website and the rest of the web is even more crucial to building brand awareness. Consistency is key to a successful online presence for your small business.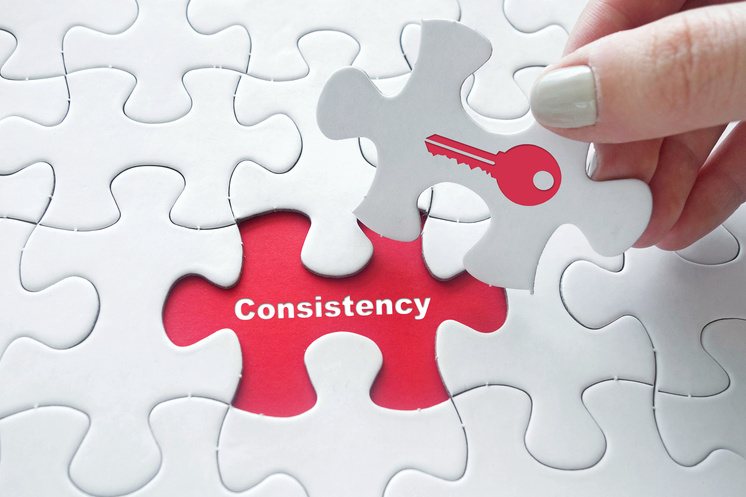 Begin with Website Consistency
A consistent presence often begins with your small business website. Treat your website as a first impression for your small business – because it often is! In order to best establish your brand online and create a website that draws in readers, branding across your small business website needs to be consistent. This includes your logo, color scheme and other design elements, blogs, and other webpage content. Investing time in these aspects of your online presence will reap benefits in the long run. By maintaining a uniform theme on your website, visitors feel more connected to your small business and are better able to identify your brand across other digital platforms.
Move Towards Consistency on Other Digital Platforms
When competing against larger, more established names in your field, to develop brand recognition for your small business, you will need to focus on a balanced strategy of long-term messaging and target marketing tools. After you've established a well-designed and branded website, online advertising, social media, and promotional sales are all important next considerations for your small business. Many new small businesses wish for a silver bullet advertising promotion to launch new sales with a bang and then wonder why they can't sustain sales momentum after initial customer interest fades. An occasional promotional activity can be useful, but you can't put all your eggs in one basket. Behind the promotion there must be a consistent marketing plan building your company's brand awareness and reputation.
Maintaining a long-term, consistent marketing message across your website, social media platforms, online ads, and more will help produce a valued customer base and grow your company into a long-term successful business.
At Igniting Business, our digital marketing experts can help your small business with website development, blogging, content production, and online advertising focused on building brand awareness in order to help you develop a consistent online presence. To learn more about our small business services, contact us today!