2 minutes reading time
(377 words)
Small Business E-Commerce Advice Part 2: Excel at Online Customer Service
In our blog post last week, we discussed several tips for improving your small business' e-commerce website to help generate traffic and boost sales. This week, we're focusing in more on the importance of providing excellent customer service to your online customers.
During these changing times, business is booming for many small businesses with e-commerce websites. While there are several differences between running a brick and mortar or online store, providing outstanding customer service, both in person and remotely, is critical for success.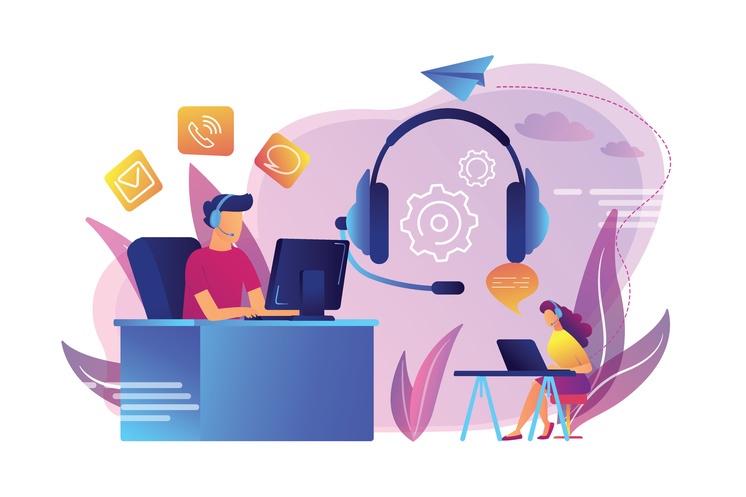 Elements of Exceptional Online Customer Service
Providing your customers with unmatched online customer service will not only help you boost sales and retain existing customers, but it can also help you generate traffic and more potential customers.
Maintain Frequent and Clear Communications
Since you can't interact with a customer in person when they are shopping online, it's important to ensure your communications are frequent, clear, and assist the customer throughout the process. Below are some key communications to consider.
Send out emails or texts at each step of the order fulfillment to keep your customers informed and updated throughout the process.
Send reminders about abandoned carts and inform customers of similar or add-on items.
Follow up with customers post purchase to ensure satisfaction. Address any complaints in timely and friendly manner.
Make sure shipping and refund policies are easy to understand and readily available.
Ensure contact information is easy to find on your site. Consider implementing live chat or an FAQ page if you've found your customers have quite a few questions pre-purchase.
Keep your customers aware of sales promotions or special events to ensure they don't miss out on the best deals.
Offer a Variety of Payment Options
Another element of great online customer service is to offer several payment options. Different customers will be comfortable paying through different channels. In order to keep a higher number of your customers happy, it's important to offer a variety of payment options. The more payment options you provide, the more customers you'll be able to serve.
At Igniting Business, we're here to help small businesses succeed. For additional customer service tips or information about how to grow your online business, or to learn more about our e-commerce design services, contact our web design specialists today!