2 minutes reading time
(339 words)
Facebook Buys Instagram for $1 Billion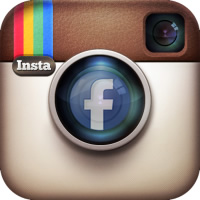 On April 10th, Facebook announced that it acquired the newly emerging Instagram. If you don't know what Instagram actually is, you're not alone. Instagram is a social media platform completely focused on sharing individual photos. You can snap a picture, apply a stylistic filter in Instagram, and instantly share it with friends and family. Also, you can easily share your photos to Facebook, Twitter and Tumblr as well. Best of all, you can do all this directly on your iPhone or Android phone using the Instagram app.
Facebook CEO Mark Zuckerberg announced the acquisition of Instagram for roughly $1 billion, consisting of cash and stock. Mr. Zuckerberg also claimed that it would be continuing to build the Instagram app independently rather than integrating with Facebook.
So, what is Facebook getting for its $1 billion?
With over 30 million users on its mobile app, Facebook is buying out one of its largest competitors in the mobile realm. Though this number is still small in comparison to Facebook's membership, the mobile app world is where Facebook has a great interest in penetrating with more success.
For years, Facebook has been trying to motivate people to share their location and photos of what they are doing. Instagram has figured out the secret recipe, and quite frankly, Facebook wants it.
Facebook gets the brains behind the operation. Zuckerburg said that he was "...looking forward to working with the Instagram team, and to all of the great new experiences we're going to be able to build together." Facebook arguably wants to be the pioneer in web-based apps and feels there is a lot to learn from Instagram.
Only time will tell where the acquisition will take Instagram and what benefits will it ultimately bring to Facebook. In the meantime, do not be surprised if you see a sepia-tone picture of Instagram's founders, Kevin Systrom (CEO) and Mike Krieger sitting on a $1 billion pile of cash.
Disclaimer: Instagram and Facebook logos used in the above compilation are trademarked and property of their respective owners.