3 minutes reading time
(555 words)
FAQ: How Can My Small Business Benefit from the Cloud?
Many small business owners have heard of the mysterious technological term, "The Cloud." However, they have never really been told what "The Cloud" is, so they remain in the dark as to whether their business is in the cloud, out of the cloud or perhaps even between clouds!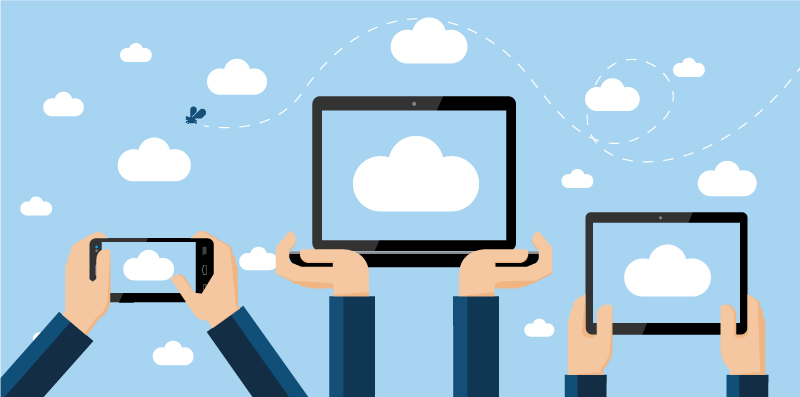 What is the Cloud?
In its simplest form, the cloud is the concept of utilizing the internet for accessing and storing information and programs rather than only using the physical hard drive on your PC or your networked server resources for these functions. Most small businesses are likely already at least partly utilizing the cloud. Those that lag behind still have many processes tied to their PC or resources on their own network, which could be the cause of current or potential issues as their business grows.
For example, many people have Google Apps accounts and have become accustomed to the ease of being able to access their email and files from any device at any time and from anywhere. On the other hand, some businesses may still be tied to their PC by using older programs for their accounting practices or local spreadsheet data. Without their PC in front of them, they are unable to access any of their information. Sharing information with others without the cloud is tedious and inconvenient; one must email a document or put it on a flash drive for others to even view.
Examples of Cloud Based Software and Tools
Ease of use and an increased ability to share information are just two reasons why a small business should consider adopting the cloud for at least some of their functions. Some businesses may simply want to use Google's free Drive service, which offers a way to share documents, spreadsheets, photos and other files among users. Google takes care of all the document storage and small businesses are in control of their files, deciding who can create, view or modify the various documents. Of course there are competitors to Google's file sharing like DropBox, OneDrive and many others, but the use of the cloud isn't limited to file sharing.
Cloud services can also help provide key components to automate and optimize your business processes. For example, Zendesk is a cloud-based service that provides customer support via multiple inbound channels such as social media, email, phone and more. A small business owner can simply load the Zendesk app onto their smart phone or receive notifications on their PC and be alerted any time a customer needs assistance.
Other cloud software includes:
Customer Relationship Management systems (CRMs)
Online bookkeeping and invoicing software
Time tracking and project management software
Social media scheduling tools
Productivity software
Virtual meetings
Team collaboration tools
Payroll software
File backup and disaster recovery storage
Advanced phone systems
And more! The sky is the limit.
How to Get Started with Cloud Software
The first step is to evaluate what your current software needs are and look for ways cloud software can either increase efficiency, further collaboration, or even cut costs. One of our IT professionals can perform a technology audit and provide recommendations for getting started. Want more information on cloud-based services to help your business processes become more efficient and easier to use? Contact us! We would love to chat with you and have the opportunity to learn about your business.