We often hear confusion from small businesses about the best way to generate, utilize, and promote content. In the hustle and bustle of running a small business, the benefit of consistent content generation can often be overlooked. If you're trying to up your content generation strategy, here are some little changes your small business should consider.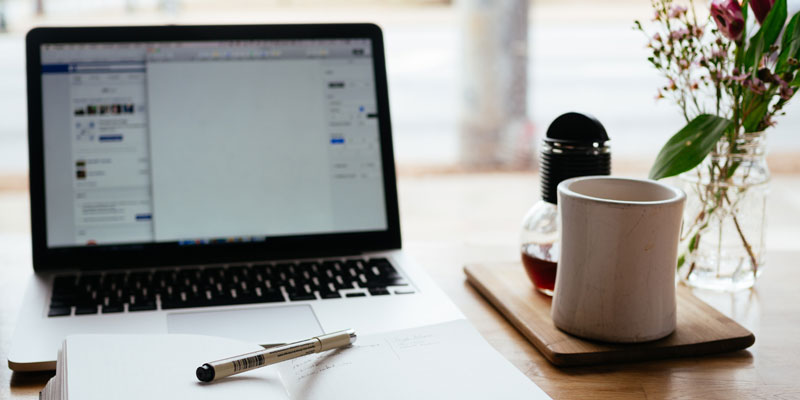 Change #1: Plan Content for The Long-Term
When an author writes a book series, they generate more sales from the older installments along with sales from the new book. The same sort of process can happen to businesses that generate useful content. Even if the new posts are popular, your existing content can also give you more overall traffic. A long-term content generation strategy further propels your strategy by building depth of knowledge and resources on your website. If you don't have a long-term plan for where you're going with your content, spend some time strategizing what topics and resources would be valuable for both your potential customers and current customers alike. Keep in mind that frequently their needs can overlap, and other times the two require unique, distinct content.
Change #2: Balance Content with both "Newsy" with "Evergreen"
Newsy Content Examples
Certain kinds of content are highly relevant but ultimately have an expiration date. This content is known as "newsy" content. A small business may be able to generate a good deal of traffic if a relevant, time-sensitive topic comes up in which content can be generated. Take for instance, a roofing company may consider writing a blog on a recent tornado in the region which also includes supplying resources for how to best work with your insurance provider and roofing contractor during this tragic time. Alternatively, a financial advisor may write an article about five critical changes on this year's tax return. These articles, time-sensitive in nature, can generate a good amount of hype and, thus, traffic to reach your target market.
Evergreen Content Examples
However, even if you're trying to keep up with current events with part of your content strategy, it's important to focus on creating other content that is never going to expire in terms of viability. This content is known as "evergreen" content. A small business post about a recent tornado or the tax return changes in 2018 will likely only pique interest for so long before it becomes irrelevant. Instead, a small business should also incorporate content that can always be fresh. In our roofing example, the small business might consider five types of roofing material as an evergreen topic. In our financial advisor example, the advisor may consider how to budget in advance for vacations as an evergreen topic.
Change #3: De-Clutter Your Content
Nothing turns people off faster than cluttered-looking content. You might have the greatest blog post on a topic, or the most amazing video, but if your audience is getting interrupted every half-dozen seconds by an ad, or is having trouble navigating the page, they're going to walk away. In addition to keeping your content decluttered, consider incorporating bullet-points, ordered lists, headers and other formatting elements to call your reader's attention to key points. In addition to your content being good, ensuring your content is smooth and easy to digest will better pique the interest of your target market. This also plays to our natural tendency to skim an article to assess its overall value before committing to read the article in its entirety.
For more advice on how to improve your content generation strategy, simply contact us today!