2 minutes reading time
(456 words)
Fundamental Content Marketing Tips
Content marketing is as important as ever in order to connect with a clearly defined audience to gain the right attention and, of course, a profit! As a small business, it's especially important to keep up with the latest marketing tactics. Content marketing isn't just about your website, it's also about your blogs, social media, marketing materials - essentially any platform you use as part of your communication strategy.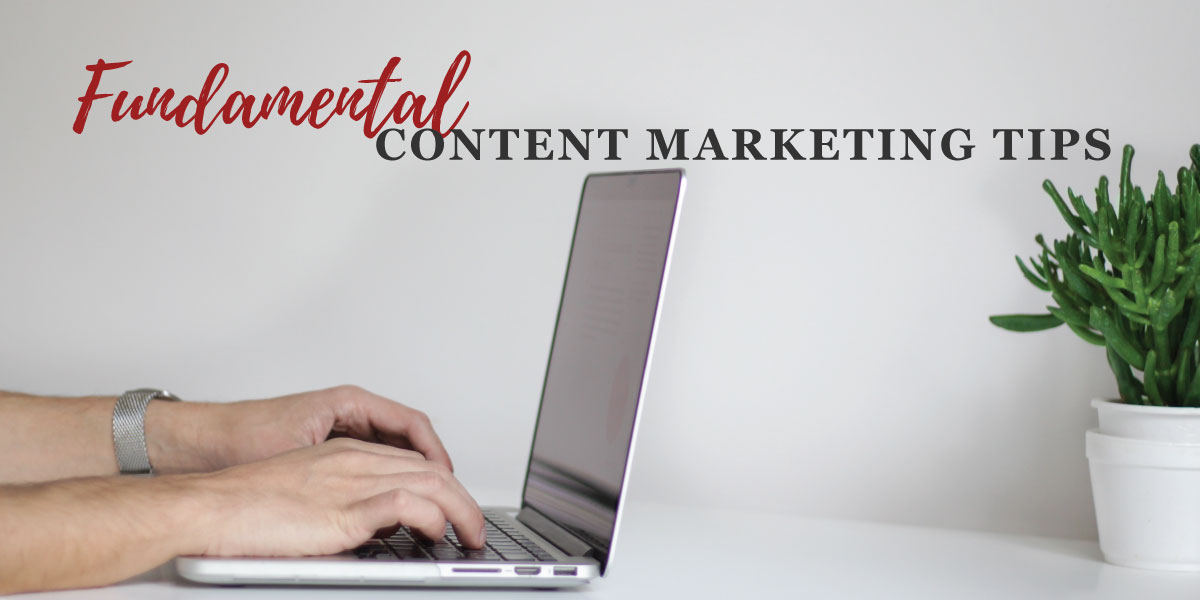 First Steps
You can start by developing a mission statement identifying your target audience (their age, demographic, and geographic location). You might even start by looking at your current customer base, why they utilize your services or products, common characteristics between them, and expand from there. Focusing on these questions help with developing your business's and the content's purpose. Also look at the type of customers your competitors are targeting. How can you improve your content to attract the customers you're looking to attract?
Things to Keep in Mind
While working on your content plan, consider how you plan on broadening the topic while holding people's attention. You'll find listicles, galleries, short posts, and videos work best, especially when blogging or creating social media posts. Thinking about how and where your distributing your content makes a difference.
When posting to social media:
Remember to keep it short, sweet and to the point. When your audience is on social media there most likely not looking to spend a lot of time reading, so it's vital your content immediately attracts users and grabs their attention.
Use lots of visuals!
Track your results and see which types of posts get the best reaction from your followers and continue creating posts like those. Above all, your content must work for your brand.
Create a posting schedule for establishing trust and consistency for your followers.
When creating blogs posts:
Write about topics your target audience is interested in seeing and learning about.
Make sure the first sentence grabs your reader's attention so they'll want to read the rest of your article.
Include quotes and statistics to back up your statements.
Use subheadings since they help guide your reader through the article.
Create interesting, informative captions for all your images.
If you're running out of new post ideas, don't be afraid to look at your previous posts and think of new ways to rewrite them, or even create a series from old posts.
Blog posts don't have to be long! Keeping a blog under 250 words can encourage visitors to your site even if they only have a few minutes.
If you need further assistance with items like coming up with blog topics, tips for social media content, or even coming up with a content marketing plan, contact us. We're here to help!