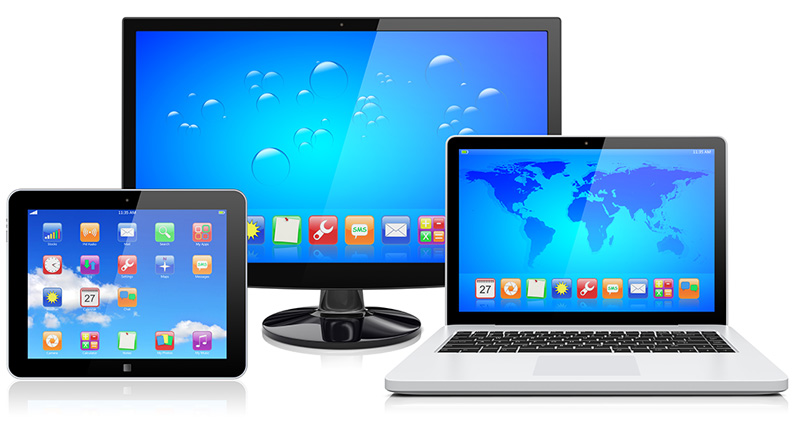 When looking to purchase a new device, common questions include "What kind? What will work best for our employees? What's the difference?" These are all valid questions, and very important when deciding on a computer, especially in the business setting.
Tablet
The Tablet is the option providing the most mobility, and often the most personal user interface. Being touchscreen and very lightweight, it is ideal for meetings, presentations, web research, and reading in general. They also have very high battery performance, often greater than 10 hours, as well as a higher quality display with more clarity. However, they are generally less powerful for intensive programs than their laptop and desktop counterparts.
Laptop
The Laptop computer is a highly popular option due to it being both mobile and powerful. Battery life is often only a few hours, but even if it requires being plugged in to power most of the time, you have the benefit of easily moving your workstation. This is very beneficial if you need to work from home or at a customer's location, and it's often easy to connect it to peripherals (printers, network storage, etc.) wherever you go.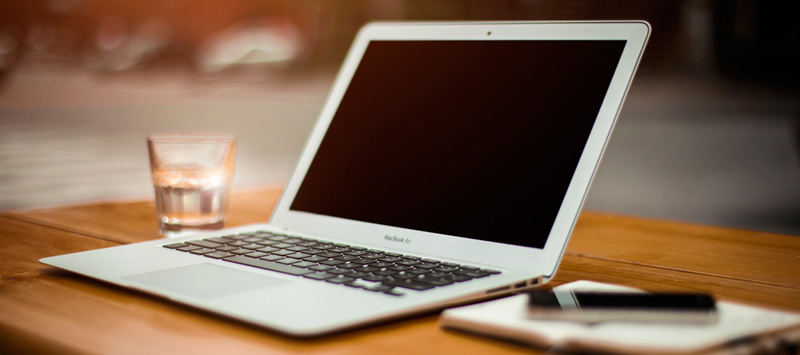 Desktop
The Desktop is the most capable option for anyone needing higher performance without the need of transporting a computer wherever they go. It can also be a less-expensive option, seeing that entry-level desktops are considerably cheaper than most laptops. This also allows for the customization of multiple monitors to enhance productivity. Furthermore, desktops are easily customizable and upgradable, and custom builds are a common practice in order to give exactly the components you need.
Conclusion
When viewing the different benefits of each of these types of devices, there are certainly times when each is beneficial to use. It is not uncommon for people to have two or even all three types of devices for different purposes. Below is a chart showing various capabilities certain devices would be well suited for. Still not sure which is the best choice? Interested in a custom built desktop system for your exact needs? Contact Igniting Business today!
General Capabilities of Devices

| | Tablet | Laptop | Desktop |
| --- | --- | --- | --- |
| Bookkeeping | | X | X |
| Meetings | X | X | |
| Word Processing | X | X | X |
| Designing | | | X |
| Emails | X | X | X |
| Presentations | X | X | |
| Scheduling | X | X | X |
| Customer Support | | X | X |
| Video Conference | X | X | X |
| 4G Wireless (built-in) | X | | |