3 minutes reading time
(608 words)
Laptop Dual Monitors Part 1: 5 Advantages of Having a Second Monitor for Your Laptop
Extending your laptop screen with a dual monitor can make your work and travel life easier. Instead of inefficiently working off one small monitor, you can invest in a secondary monitor – either traditional desktop monitor or a portable monitor. If you use two or more screens in your office, you can do the same with your laptop at home or while traveling. Keep reading to discover several benefits of setting up an extra display for your laptop.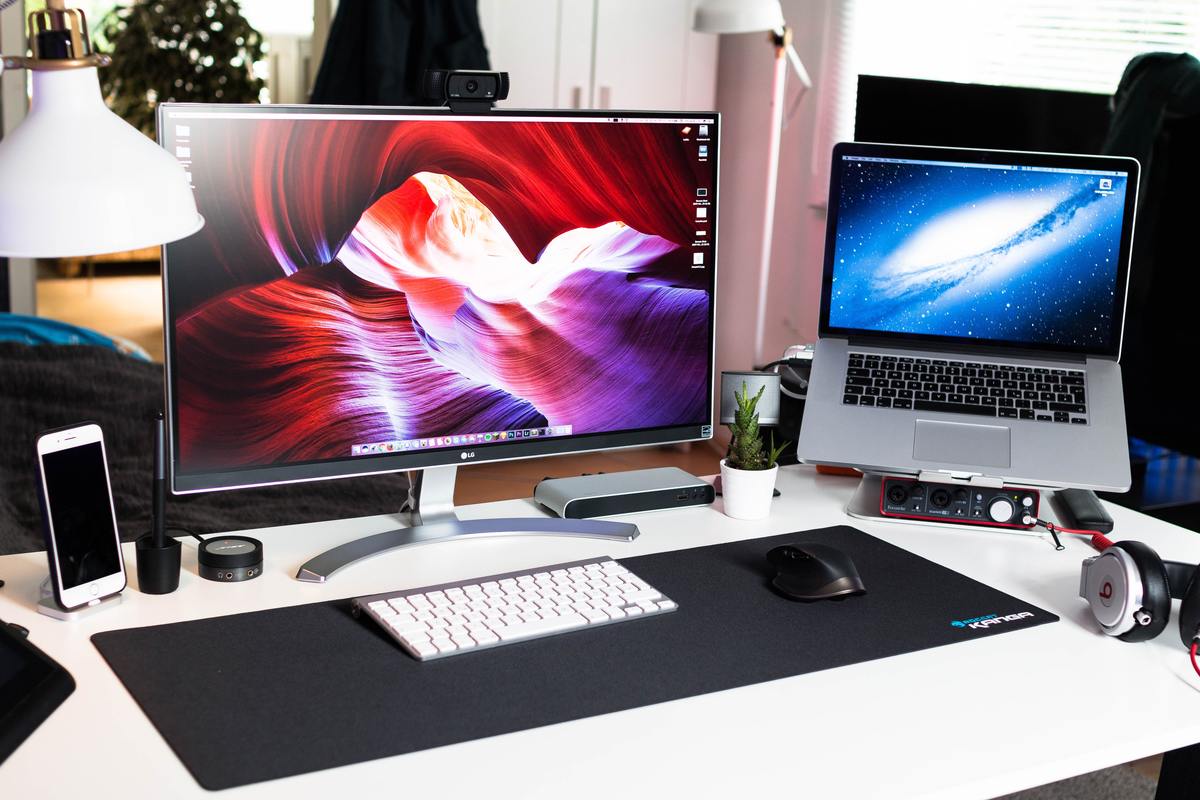 What is a Dual Monitor Setup?
A second monitor setup is an extension of your existing laptop screen. You can extend your laptop's screen to increase your visual workspace with the right components. Note that while most modern laptops support dual monitors by default, some higher end laptops can even support two or more external monitors. Before purchasing a second monitor, it is important to evaluate your laptop's specifications to ensure it can support a second monitor.
Benefits of a Dual Monitor Setup for Your Laptop
Though increased productivity certainly tops the list of advantages, there are other ways a dual monitor setup can enhance your mobile computing experience:
1. Reduces Downtime
Sometimes, it is hard to predict when something could happen to your laptop screen. Using a second monitor allows you to continue with work, preventing productivity or data loss when one display fails or has issues.
2. Improves Focus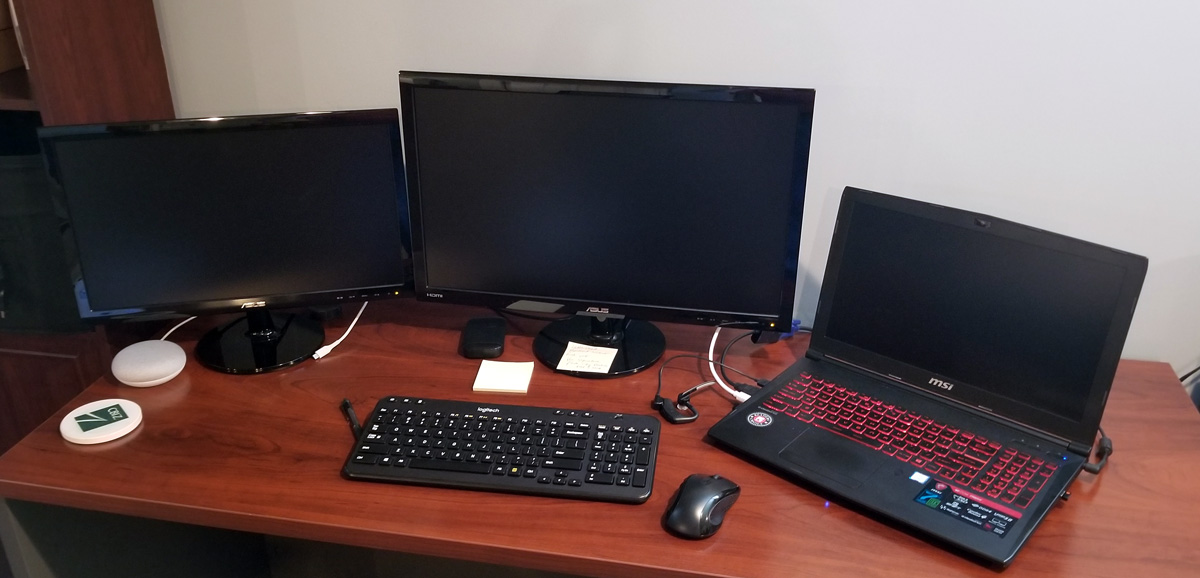 Adding a second monitor to your laptop can help reduce distractions and allow you to maintain focus. An extra monitor allows you to view more information at once without having to frequently switch between tabs and interrupt your workflow.
3. Easy to Reference Information
You can display specific information on one screen for referencing while using another monitor for the computations or drafting content. For instance, one monitor displays statistical and research data while you prepare a spreadsheet in the other. A dual monitor is also perfect if you want to compare files without constantly moving between tabs.
4. Replicate a Traditional Office Setup
If you work on a computer the majority of the day, chances are that you already utilize dual monitors, or at very least a large widescreen monitor. Naturally, you have likely gotten used to your workflow and anytime you have to travel or work from a laptop, it seems a bit more painful and inefficient. By plugging in a second or even third screen, working while traveling or simply a work-from-home setup can replicate the feel of your traditional office.
5. Ease of Travel and Mobility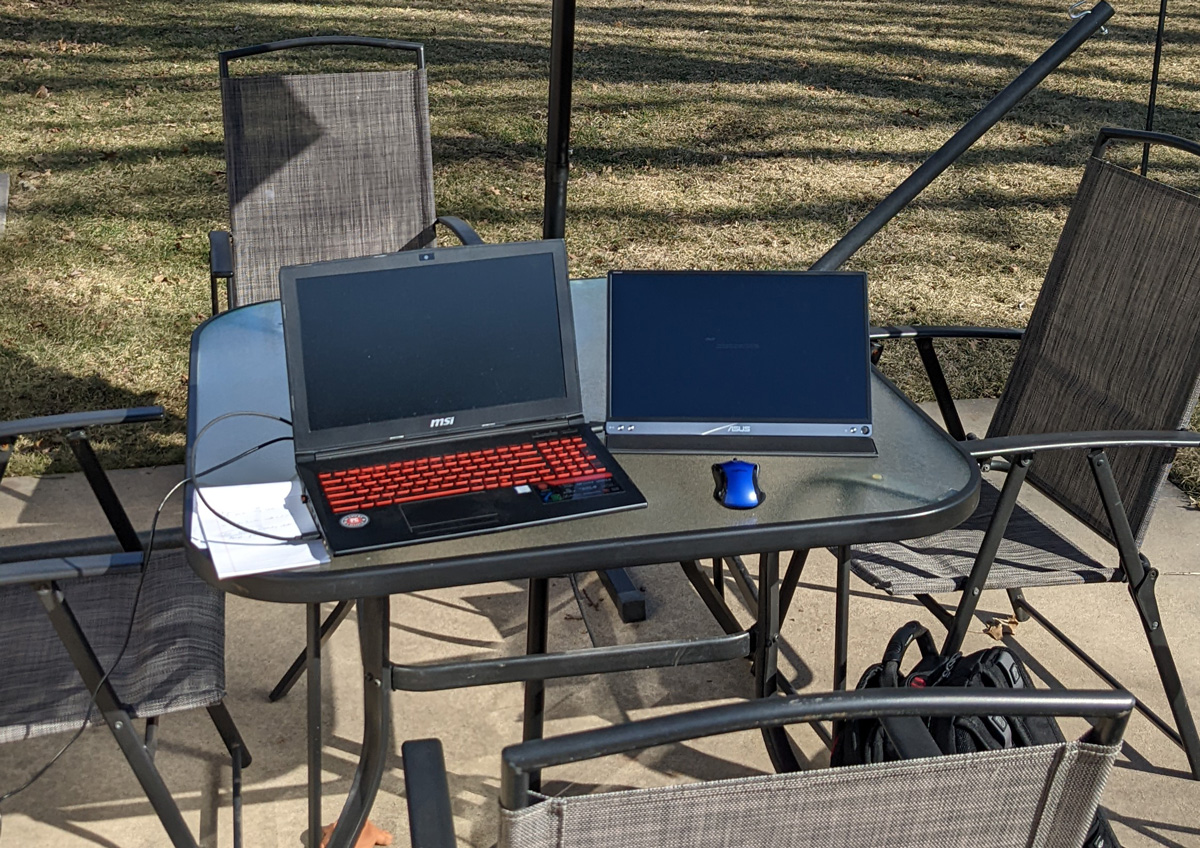 Keep in mind that you do not have to haul a large, bulky monitor for travel. Monitor companies like Asus create portable version of their monitors that are designed specifically for travel needs boasting durability, lightweight configuration, and quick setup. If you want a portable laptop display, we recommend the ASUS ZenScreen Portable Monitor. Its compact and lightweight design makes this screen excellent for travel. Our staff at Igniting Business has used this model of monitor for at home use indoors and outdoors, as well as traveling both domestically and overseas.
At no additional cost to you, we may receive a commission if you click on some of the links on this website and make a purchase.