2 minutes reading time
(373 words)
Using E-Commerce to Bring Online Shoppers In-Store
Online shopping is a consumer trend that is continuously growing. Traditional retailers, small stores, and boutiques might believe it hard to compete with Amazon and other large e-commerce companies. However, if you have a brick and mortar store, relying heavily on local customers, you can easily use e-commerce to bring those online shoppers into your store.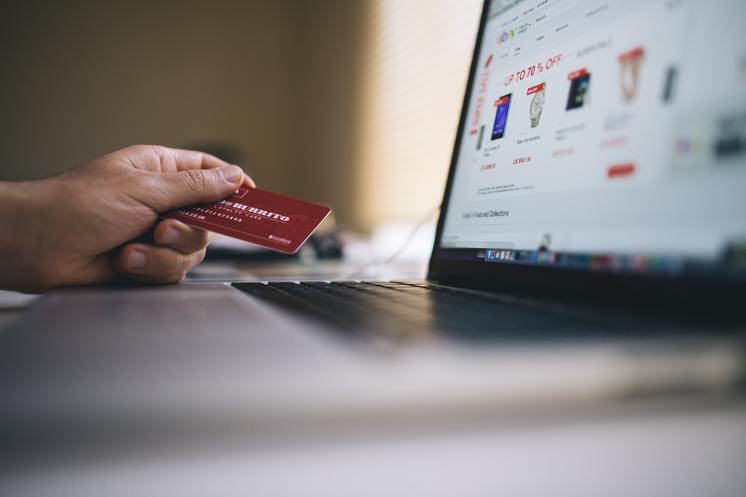 Integrate Online and In-Store Sales for Customers
First, don't think about e-commerce as a separate sales channel. While it is true shoppers are turning to online sources for research and information, many are still going to a physical store location to make their purchase. It is for this reason that companies like Walmart, Home Depot, and other stores have integrated online shopping with in-store pickup and other in-store strategies.
In some respects, adding e-commerce is like adding a whole new physical store to your business. The immediate impact is increased sales, additional buying power, and more efficient marketing. Yet, in many instances, it can be done without maintaining a separate inventory or additional customer service. Regardless, your customers gain the convenience of being able to shop 24 hours a day, 7 days a week.
Integrated online shopping with in-store pickup, also known as click-and-collect, allows a customer to conveniently shop online and then pick their order up at a physical store location without a wait. A person can shop on their lunch break at work and then make a five-minute stop on the way home.
Small Business Benefits of E-Commerce
Along with providing convenience to the customer, implementing e-commerce also brings numerous benefits for the merchant.
Add-On Sales - When a customer comes to pick up their order, this provides you the opportunity to make an additional sale.
Effective Marketing - A single marketing piece can promote both a physical location and an e-commerce website.
Increased Productivity - Employees can fulfill online orders during a store's slow times when they are not waiting on customers.
Customer Loyalty - People buy from businesses that they know and trust. Providing personalized service will build rapport and loyalty.
Adding online shopping to your business can be beneficial for both your business and your customers. For more information on implementing an e-commerce platform to your website, contact our web specialists today!