3 minutes reading time
(609 words)
5 E-Commerce Product Image Tips to Boost Online Sales
As of 2021, online shopping is more popular than ever. According to the U.S. Department of Commerce, online consumer spending went up by 32.4% in 2020 alone, making it the highest annual e-commerce growth in the country in over 20 years.
One of the most important aspects of e-commerce websites are the product images. In order for your small business to compete in the e-commerce world and drive sales, it is vital to ensure you are utilizing the best practices for e-commerce product images. Consider these e-commerce product image tips to help boost your small business store's online sales!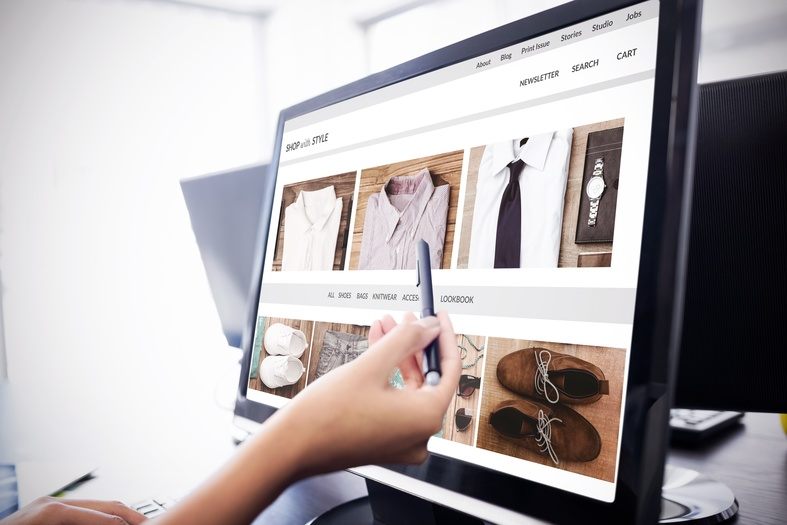 1. Capture and Use Multiple High-Quality Photos from Various Angles
Since customers are unable to see the item they are buying in person, high-quality photos are essential to help drive e-commerce sales. High-resolution images of your product shown from several different angles not only draw in visitors, but help potential customers feel more comfortable making a purchase.
Ensure your photos are high resolution and do not have distracting backgrounds or harsh shadows. Consider using a product photography light box which can help you obtain studio quality lighting for your photos.
2. Show Your Product In Use
In addition to standalone images of the products, consider capturing photos of your product in use. A consumer can better envision using a product themselves when they see it being properly used in an image. To boost e-commerce sales, try displaying images of your target audience using your product to help your potential customers make a more conscious purchasing decision. If you have multiple customer persona's for a specific product, make sure each persona is represented by the product photos displayed.
3. Implement Tactful Image Edits
Do not forget that properly editing your images is just as important as capturing them. Proper edits include cropping, touch-ups, lighting adjustments, compression, and more. Of course, do not overdo the edits, as you want to make sure that your product is clearly and accurately represented by the product photos.
We personally use and recommend Adobe Photoshop as well as Lightroom for any edits needed for your product photos.
4. Optimize Images for SEO
In order to improve your small business visibility and increase traffic to your e-commerce website, search engine optimization (SEO) is critical. Optimize your images for SEO by including a product description with each image. Also, make sure your image file names are optimized and add descriptive alt tags to each image will help search engines better understand what your images are displaying, boosting your search engine rankings for relevant search queries.
Be sure that your e-commerce website also features an image sitemap which can also help boost the discovery of your products via Google's image search.
5. Optimize Images for Responsive Design
More than half of online shopping is done on mobile phones, and that figure is constantly growing according to Forbes. When viewing your e-commerce site on a mobile device, images not optimized for responsive design will cause your website to lag and load slowly which can lead to a lost sale. Compress product images before uploading them to ensure faster load times and a smoother user experience. Faster load times also impact your overall search engine rankings as of summer 2021 as a part of the Core Web Vitals.
Contact Our E-Commerce Design Experts
At Igniting Business, we strive to help your small business e-commerce website succeed. For more e-commerce website tips, or to learn more about our e-commerce website design services, contact our team today!
At no additional cost to you, we may receive a commission if you click on some of the links on this website and make a purchase.