2 minutes reading time
(352 words)
Video Marketing Trends to Grow Your Small Business
YouTube's global reach is far and wide, with users spending a billion hours consuming video content. Average people can gain celebrity fame and there are videos suited for everyone's needs, so this platform will surely continue growth throughout the year. Video marketing has become popular among businesses, with companies publishing on average 18 videos a month and even more video content and media reserved in their library. Now that videos are a marketing staple, like other social platforms, your small business can grow its audience by capitalizing on trends. Keep an eye on and adopt these in the rest of 2018 and onward: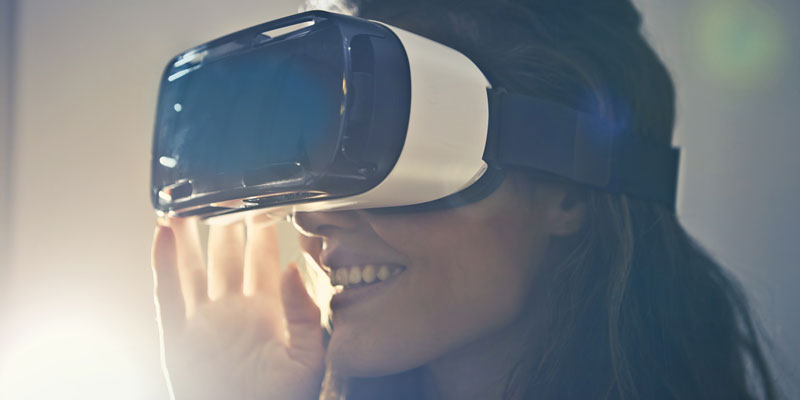 Facebook is gaining steam: The growing number of videos being shared on Facebook isn't shocking, and Facebook Live is now often used to stream events in real time. Facebook also has its Watch platform, where people can see original shows right on Facebook and even create a watchlist to keep up with episodes. If your business has a niche to present content in an episodic format, consider growth of the Facebook Watch platform.
Step into virtual reality (VR): The VR phenomenon isn't just for gamers anymore, as gadgets like the Samsung Gear VR have made VR accessible and exciting for the mainstream audience. Businesses can also use virtual reality to showcase their products and services in refreshing ways. For example, Best Western offers of their hotels and rooms. Although virtual reality still has a long road to common acceptance, it's important to understand virtual reality and how it can fit into business promotion and providing quality content for users.
Instagram and Snapchat Stories, look out: YouTube is looking to capitalize on these short snippet content with Reels, which is YouTube's version of popular "stories" formats for YouTube creators. One major difference with Reels than other platforms' stories is that Reels don't expire after a period of time. YouTube Reels can be watched as often as regular videos. Reels is still in beta as of writing.
For more information about video trends in marketing and how to strategize and best use them to grow your small business and expand your audience reach, contact us today.