4 minutes reading time
(836 words)
What is the Proximity Bias (Factor) in Google Search and How Does It Impact SEO (Search Engine Optimization)
Over the past few years, multiple studies have been released with data that shows anywhere from one-third to 46% of all Google searches have local intent, meaning the searcher is searching for something nearby or in a specific area. When Google determines that there is local search intent, it will show the top three relevant local businesses in a map pack on the first page of Google, typically at the top of the search results. Gaining entry into this local map pack is influenced by numerous factors, one of which is proximity. Keep reading to learn more about the proximity bias in Google search and how it can impact your small business search engine optimization (SEO).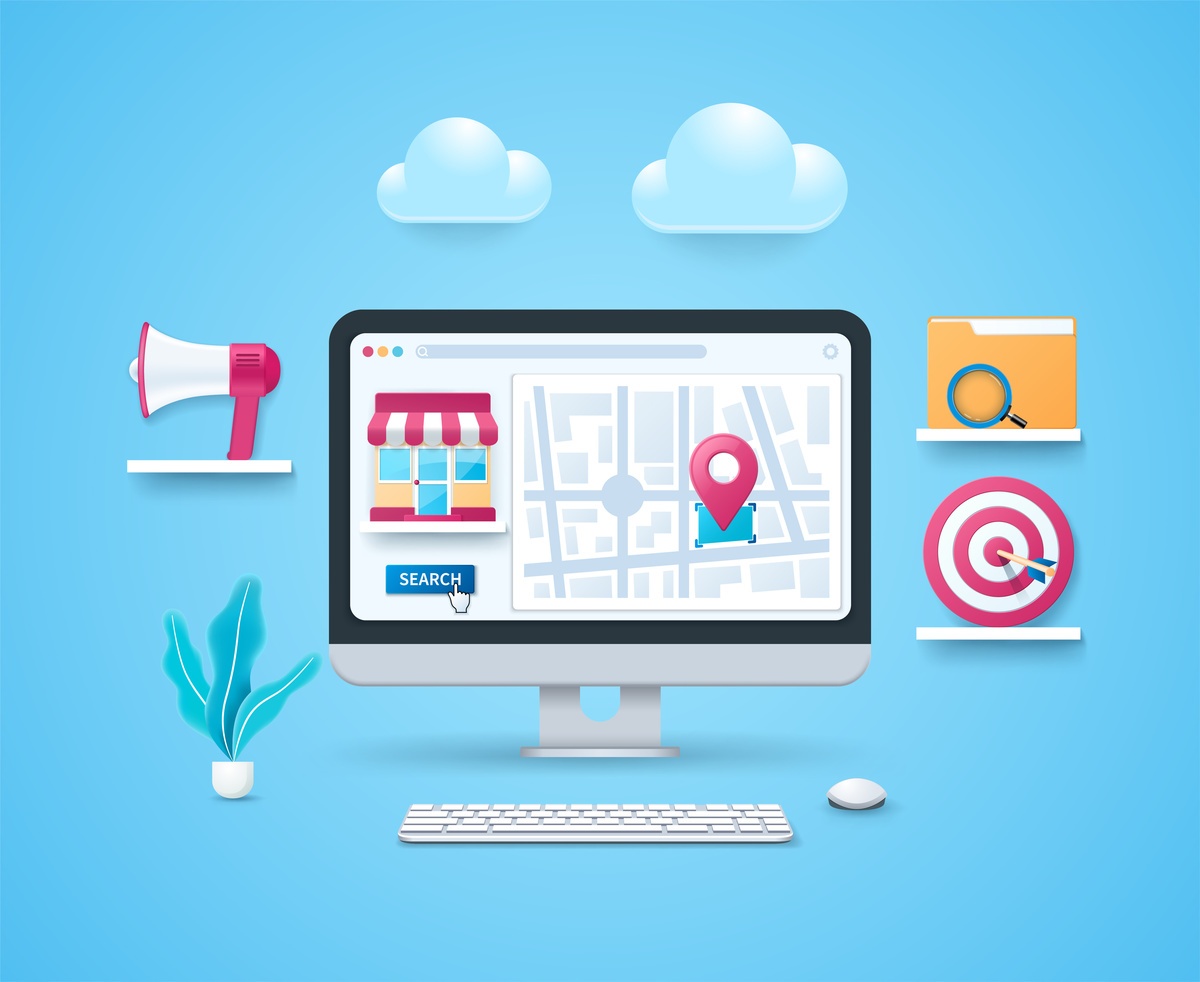 What is Google's Proximity Factor?
The idea around Google's proximity bias is that the distance between the physical location of a searcher and a relevant business for the search query is a ranking factor in local search.
This is great for businesses with a physical store near the searcher's location.
For example, when a person types in "coffee" or "coffee near me," the proximity bias works in favor of local coffee shops nearest to the searcher. Or if another searcher was looking for "where to buy a hammer," the local hardware shop down the street will be more likely to pull up than the hardware shop a few miles away.
Google's goal with the proximity factor certainly means well as Google's algorithm believes if you are searching for something local, you will likely want vendors closest to you. However, that may not always be the case.
For example, for a highly rated and well established service-based business whose service area may extend through two or three towns, the proximity bias can negatively impact their ability to rank across their target service area. As another example, a small company who could only afford office space on the edge of town would have an immediate disadvantage in comparison to their large competitor located centrally in the city.
How to Leverage the Proximity Bias
If your business is located in the same area as someone who is actively searching for the product or service you offer, the proximity bias can help to boost your rankings and visibility. Your business will have a greater chance of showing up in their search results since you are closer to the person conducting the search.
As a result, we encourage our small business clients to keep the proximity factor in mind when selecting office space or considering opening additional locations.
Additionally, if your competitors are benefiting from the proximity bias, you must make sure your other SEO ducks are in order to maintain a competitive edge, including items like quality content, error-free site structure, review collection, listings consistency, Google Business Profile Optimization, etc.
How the Vicinity Update Affected Proximity Bias
In our opinion, the introduction of the "Vicinity Update" (affectionately named by the SEO community) by Google as a part of the November 2021 local search update made Google's proximity bias stronger. This update makes it so that businesses that are close to the searcher rank better than businesses that are further away, even if that further away business is more legitimate, more highly rated, or even has better services. Of course, keep in mind that the proximity factor is only one of hundreds of factors that Google's algorithm looks at for calculating what results should appear for a given query.
Test the Impact of the Proximity Bias on Your Business
One of the best ways to check the proximity bias impact on your business is to sample rankings for your target keywords using a keyword rank tracking tool. Based on the combination of features and affordability, our preferred local rank tracking tool is BrightLocal. They allow you to run multiple reports that scan where your business' website and Google Business Profile shows up based on searchers in different zip codes or cities.
Additionally, even more helpful for the proximity bias, BrightLocal also has a visual local search grid rank tracker that allows you to see your rankings overlayed on a map simulating visitors expanding out from your location (block by block if desired). So, you can see where you rank if a searcher is half a mile south of your location, 3 miles northeast, etc.
If you want to test out their tool and check your rankings, BrightLocal has 14-day free trial available.
Contact Our SEO Specialists to Help Improve Your Small Business SEO
As mentioned above, Google's proximity bias does have a bearing on your small business SEO performance. However, proximity bias is just but one of the hundreds of factors that impact your SEO.
At Igniting Business, we strive to help you improve your small business SEO efforts. For more local SEO tips, subscribe to our newsletter! To learn more about our ongoing SEO services, contact us today!
At no additional cost to you, we may receive a commission if you click on some of the links on this website and make a purchase.