3 minutes reading time
(512 words)
Why Guest Posting Can Be a Savvy Marketing Approach for Small Businesses
Numerous industry and market-focused blogs exist across the web. These websites are packed full of resources, and quality blogs often come with a devoted following of readers. Guest posting on key blogs allows you to reach new audiences with your content, and it's an authentic form of outreach. By providing targeted posts to informational sites and blogs in your industry, you build a credible backlink profile and exposure to your brand. Each publication is an opportunity to educate a new set of readers. It creates brand awareness and showcases your professionalism as a business.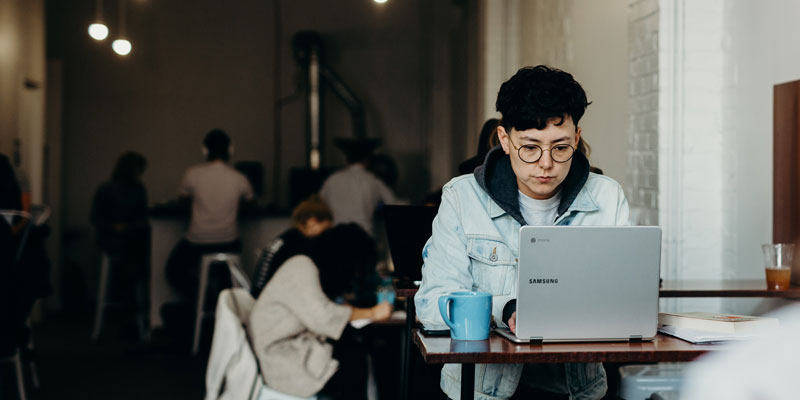 Inevitably, this contributes to your online presence and funnels traffic to your website, where those visitors can be converted to leads, sales, and an ever-improving bottom-line. If you're serious about marketing your business in a way that can impact your organic rankings, guest posting is one effective strategy.
Guest posting can be more than link building
You've likely heard guest posting in the context of building links for SEO. While this is valid tactic, it should not be the sole purpose of guest blogging. Perhaps one of the best parts about guest posting is that it's a great way to reach new, and likely unreached, viewers on other sites. When you write a new post for a blog or informational site, you're catering the content to their audience. However, there's also the chance that the reader loved the post and wants to see more just like it from the wonderful author - you. They then click-through to your link in the author biography and just like that, you have expanded your research.
Guest posts are easy to create
To get editorial caliber sites to link to you, you need something to offer - preferably something of value that makes their team excited to work with you. Every site needs more blog content and that's why guest posts are the perfect offering. Make sure the posts you offer to guest post are original content and not re-purposed from your existing blog. Keep in mind your blog has to be very good for it to be considered for posting on a 3rd party website. Coupled with engaging images, infographics, videos, or other high-quality, multimedia content, you can land links your competitors will never achieve.
Content marketing builds your brand
A guest post is a representation of your brand. Every word you write can create positive or negative credibility for your business. That's why it's important that you go the extra mile with a guest post, even though it will never be published on your own website. Sometimes the content you publish off-site reaches a larger audience than your own blog – so take the extra time to represent your brand at its best.
Guest blogging is a savvy approach to building your online presence and marketing your business. However, there are some key factors to consider before guest blogging to ensure your SEO and brand credibility is truly benefited, rather than harmed. Contact our SEO specialists today to learn more about the benefits and important consideration factors when guest blogging!