2 minutes reading time
(386 words)
3 Reasons Why COVID-19 Has Made SEO More Important Than Ever
With the United States beginning to open up again after COVID-19 kept it essentially closed the last few months, many people and businesses are beginning to find their way back to normal. However, normal now is different from the normal we once knew. Many of us are still attending school online or working from home, either full-time or on a hybrid schedule of virtual and in-person. People are also still assessing the amount of risk they want to take being out and about during this pandemic. With these new obstacles, it's critical now more than ever for small businesses to invest in SEO and boost their online presence.
Search engine optimization (SEO) has always been an important factor in being found online by current and prospective customers. Today, during COVID-19, investing in SEO is even more essential. Check out these three reasons your small business should start investing in SEO.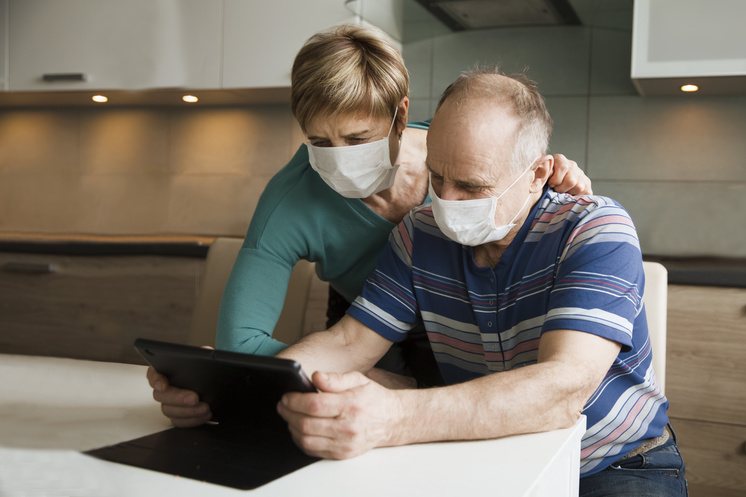 1. Consumers are Spending More Time On the Internet
With more people staying home, internet usage has increased significantly. Between ordering groceries and other products online, hosting virtual meetings, streaming entertainment, playing games and more time spent on social media, we're living internet enriched lives. As a small business, there has never been a better time to boost your SEO tactics. More free time spent online gives people more chances to find your business and perhaps become a new customer.
2. COVID-19 has Become a Hot Search Topic
It comes as no surprise that COVID-19 has become a popular search topic. As businesses start to open back up, many people are searching for specific business' new safety protocols and policies. As such, now is an important time to boost your online presence with content detailing your small business' new protocols and business operations in order to keep your current and prospective customers informed.
3. SEO Provides Long-Term Benefits
Investing in a strong SEO plan will pay off long after the pandemic has passed. Ongoing SEO will not only help your small business achieve a higher search engine ranking, it will also continue to drive traffic to your website and customers to your door for years to come.
At Igniting Business, our goal is to help your small business succeed. For information regarding SEO tactics, or to learn more about our ongoing SEO packages, contact us today!