4 minutes reading time
(726 words)
5 Common Local SEO Strategy Mistakes to Avoid
To drive more organic traffic to your small business, it is crucial to implement an effective local search engine optimization (SEO) strategy. However, optimizing for local search is not always the simplest task. Keep reading to discover several local SEO mistakes you should avoid to improve your local SEO results!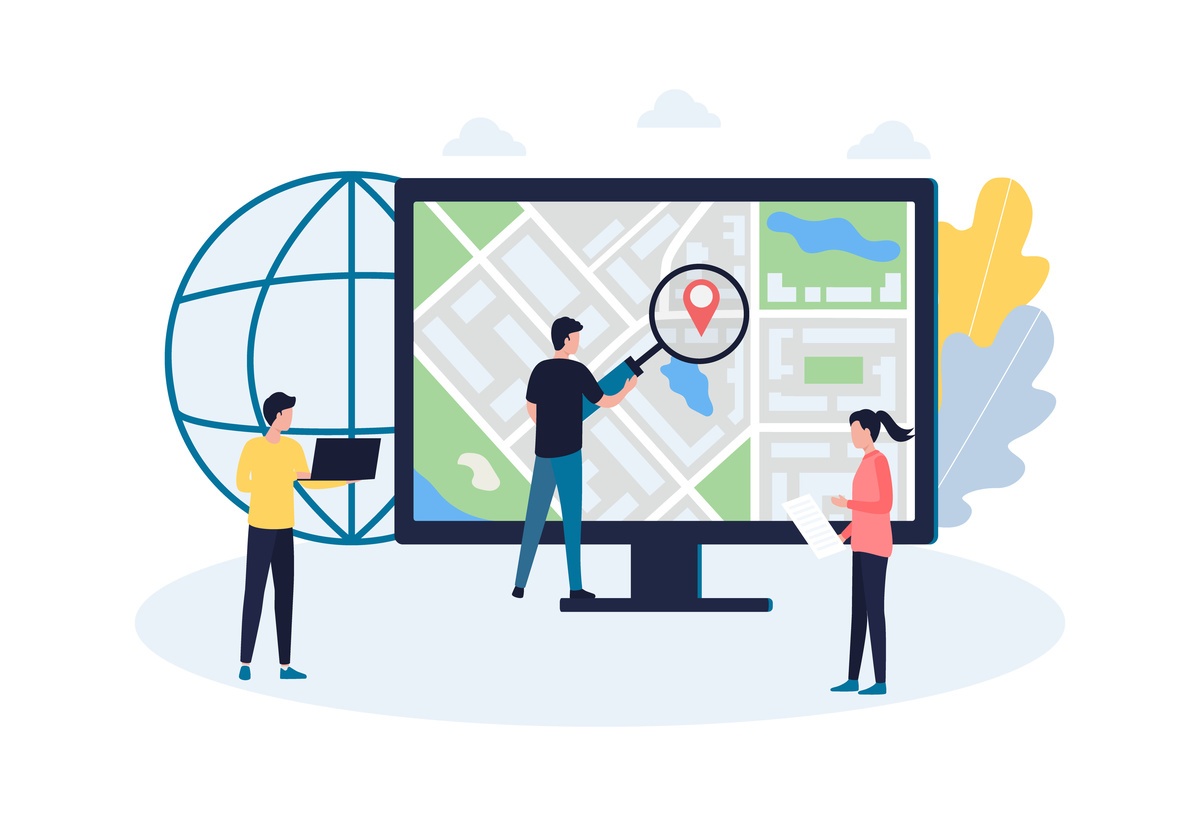 1. Nonlocalized Keyword Targets
One common local SEO mistakes many businesses make is targeting keywords too broadly. A lack of specific keywords can result in low local traffic. To attract your local target audience, it is important to target related keywords that show the right searcher intent, as well as add location-specific keywords to help Google understand and associate you with your target geographic area.
Use an advanced keyword research tool like Semrush to help understand where you are ranking currently as well as what keywords show search demand and might be realistic for your business to pursue.
2. Lack of Consistent Customer Reviews
Many small business owners overlook incorporating online reviews as a regular part of their marketing strategy. A lack of customer reviews can severely hold back your local SEO. Additionally, if you simply gather your reviews in bursts or all at once, this can look very spammy to Google and trigger their automated review filtering system.
Consistently gathering customer reviews on your Google Business Profile and other relevant platforms can result in better local search engine rankings.
3. Absence of a Well-optimized Google Business Profile
To drive local traffic to your small business via Google, it is crucial to both claim and optimize your Google Business Profile. A fully optimized Google Business Profile makes it easier for potential customers in your area to find your small business. Not having a Google Business Profile or having outdated information can both negatively affect your local SEO.
Keep in mind that overtime, Google automatically adds additional features and attributes to your Google Business Profile. As such, it is important to check back in to make sure your information is accurate and that you profile is as robust as possible.
4. Inconsistent NAP and Hours Data
Your small business NAP (Name, Address, and Phone Number), along with your website URL and accurate hours of operation, are vital pieces of information to include on your online listings. When creating new listings or updating existing listings, it is essential to ensure your NAP is 100% consistent across all listings. An inconsistent NAP can negatively impact local search engine rankings and lead to distrust by users and search engines alike.
5. Duplicate Listings
In addition to ensuring your NAP is consistent across all your online listings, it is also important to check online directories for any duplicate listings of your small business. Note that duplicate listings can happen quite easily as there are many third-party platforms that generate listings or distribute business data from a centralized source. Additionally, we see many companies who change addresses fail to properly update their listings which can cause duplicate listings via data conflicts. Having duplicate listings can confuse both search engines and potential customers, leading to lower local search engine rankings and frustrated customers.
Contact Our Local SEO Specialists
At Igniting Business, we strive to help your small business improve your local search engine rankings and boost organic traffic. For more local SEO tips, subscribe to our newsletter. To learn more about how we can help your small business with our ongoing SEO services, contact our team today!
Software to Help You Manage Your Local SEO, Listing Management, and Google Business Profile (GBP)
Perhaps you are tasked with SEO at your company or are a marketer looking for more tools to aid your digital marketing efforts. We are happy to share two tools that hopefully will make your job a bit easier!
BrightLocal is one of our favorite tools for monitoring your local SEO progress as well as managing your local listings. You can monitor local rankings, perform local SEO audits, and check listings for errors all in one platform! Get a free trial of BrightLocal.
If you are looking to perform additional keyword research, analyze and fix onsite SEO issues, and jump into content marketing, we would also recommend checking out the powerful SEO tools by Semrush.
At no additional cost to you, we may receive a commission if you click on some of the links on this website and make a purchase.