3 minutes reading time
(669 words)
5 Social Media Marketing Mistakes to Avoid
With over 4.55 billion people worldwide currently using social media on a regular basis, implementing social media marketing for your small business is essential. Done right, social media marketing can effectively promote your business, boost brand awareness, and increase traffic to your door.
However, leveraging social media for your small business' growth is not always as straightforward as it may seem. Keep reading to check out 5 common social media marketing mistakes your small business should avoid!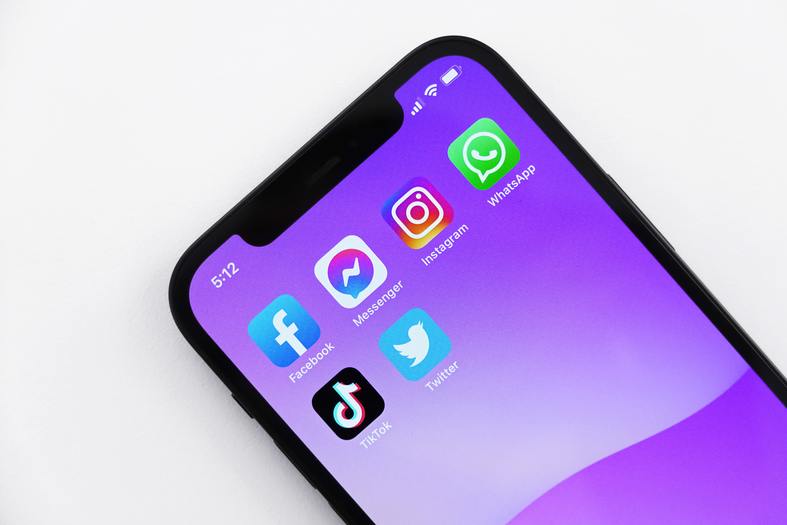 1. Using the Wrong Tone
In your quest for authenticity, it is important to personalize your brand's profile. However, choosing your brand's voice can be tricky. If your tone is too official and formal, you may risk sounding boring. Poorly executed or distasteful attempts at humor may also go awry quite quickly. You will need to find the right balance and create a tone that relates to your target audience and those who engage with your small business frequently.
Start with examining your ideal customer persona and identify what type of tone may pique both their interest and trust.
2. Using Irrelevant Hashtags
Using hashtags in your social media posts and involving your brand in trending conversations can help increase your small business' exposure. However, it is critical to only use hashtags that are relevant to trending topics within your industry and target audience. Using irrelevant hashtags will only cause confusion among your followers.
3. Not Engaging Promptly in the Comment Section
To help boost your engagement rates and increase visibility, it is important to promptly engage with your audience within the comment section. This not only helps appeal to social media algorithms, but it also helps you connect with your followers and boost brand loyalty. Staying silent or arriving late to the conversation is a major mistake and will cause your audience to lose interest.
To more efficiently keep tabs on all your social channels, try out Zoho Social where you can monitor all social platforms, respond to comments, and schedule posts in within one dashboard.
4. Deleting Negative Feedback
With so many people on social media, you may occasionally receive negative comments. While it may seem proactive, deleting negative comments can actually hurt your small business' credibility. Instead, it is important to be objective and respond to negative feedback to show your audience you care about their opinions and are willing to improve.
If executed with finesse, responding to a negative comment with empathy and professionalism can improve your brand image more than never receiving a negative comment in the first place.
5. Posting Inconsistently
Some small businesses approach social media as an afterthought when time allows. Thus, when work gets hectic, social media activity slows down. This can lead to inconsistent bursts of activity on your social platforms, followed by long spells of minimal activity. This inactivity and inconsistency can lead to distrust in your brand and even a belief that your company may no longer be operating. We are not exaggerating; we have seen this firsthand!
Instead, take a proactive and evenly paced approach to social media. You do not need to be posting all the time. Identify a realistic and sustainable number of posts to complete per week and use a social media scheduling like Zoho Social tool to alleviate the planning and reduce the time involved. Using a social media planning tool allows you to schedule your social media posts in advance for all your platforms via a single dashboard. Tools like Zoho Social can even suggest the best times to post and tips on how to best customize your post for engagement.
Contact Our Content Marketing Experts
At Igniting Business, we strive to help you improve your small business' content marketing and development strategies. For more social media marketing tips, or to learn more about our content marketing or strategy development services, do not hesitate to contact us today!
At no additional cost to you, we may receive a commission if you click on some of the links on this website and make a purchase.