3 minutes reading time
(644 words)
6 Video Marketing Mistakes to Avoid
With 54% of consumers preferring video content over other forms of content, video marketing can be an excellent marketing tool for keeping your audience engaged, generating leads, and increasing conversions.
However, achieving video marketing success is not always as straightforward as it may seem. Keep reading to discover six video marketing mistakes your small business should avoid!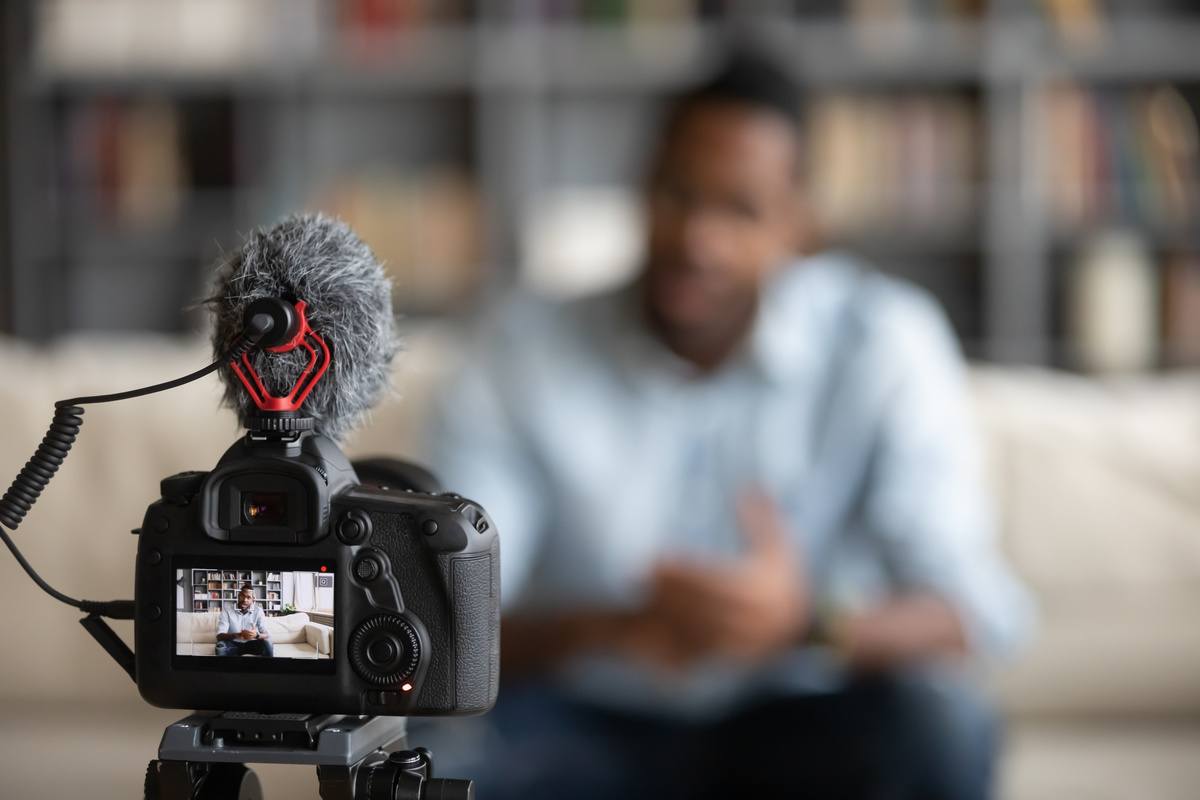 1. Over-Selling
One common mistake made when creating marketing videos is over-selling your brand, products, or services. Overly promotional videos can actually turn your audience away. Instead, it is important to keep your audience engaged while informing them of the value you are offering to enable them to make an informed choice.
Keep in mind that not all videos must directly sell your product or service. You can use marketing videos to give away some of your knowledge and expertise for free. As a result, you generate trust with your audience and establish yourself as an industry expert.
2. Creating Videos That Are Too Long
With the abundance of content and distractions online today, it can be difficult to capture and keep your audience's attention. To keep your audience engaged, while still addressing key points and ideas, it is best to keep marketing videos under three minutes.
There are, of course, exceptions to this general rule of thumb. But when you are considering creating a lengthy video, consider whether it should be one long video, a condensed version with the most critical information, or split into a multi-part series.
3. Having an Unclear Call-to-Action
In order to secure a lead, it is essential to have a clear call-to-action within your marketing video. Inform potential customers what to do once they have watched the video; include information such as how to purchase a given product, sign up for exclusive content, or contact your business.
Every video you create should have a clear and sensible call-to-action.
4. Under-Promoting Your Videos
To reach your target audience, receive more views and engagement, and increase brand awareness, it is crucial to promote your marketing videos. Do not assume that people will watch your video just because you made efforts to create it.
Look for strategic ways to promote your video, both after initial launch and long-term. Share your videos on YouTube, other social media platforms, your website, relevant customer support documentation, as well as within blogs and email marketing campaigns.
5. Failing to Brand Your Videos
In addition to informing your audience about a specific product, service, or topic, it is also important to tell people a little bit about your business within your videos. Simply adding your company logo and customizing the graphic colors to match your brand guidelines can help raise brand awareness and boost the video's credibility.
Consider using a tool like Camtasia to overlay branding graphics and informative lower thirds on your video. Also, be sure to customize and brand your thumbnail image which can be easily done with tools like Canva or Adobe Express.
6. Lacking a Video SEO (Search Engine Optimization) Strategy
Like other online marketing content, videos should be optimized for search engines to improve visibility. Be sure to naturally include keywords within your video, the title, and description to help increase your videos and website ranking.
Depending on the platform on which you publish your content, there will be numerous additional optimizations that can be completed to boost visibility and engagement both within the video platform and on search engines like Google.
Contact Our Content Marketing and SEO Experts
At Igniting Business, we strive to help you create an effective content marketing strategy for your small business. For more video marketing tips, subscribe to our newsletter. To learn more about our content marketing services, contact our team today!
At no additional cost to you, we may receive a commission if you click on some of the links on this website and make a purchase.