4 minutes reading time
(896 words)
5 Types of Drip Email Marketing Campaigns Your Small Business Should Utilize
Email marketing is an extremely effective marketing strategy that your small business can use to attract, engage, and keep in touch with your current and potential customers. Drip email marketing campaigns are exceptionally useful as these campaigns can be used to target your audience based on their specific actions and require minimal ongoing effort. While drip email marketing campaign tactics can vary depending on your industry, there are a several drip email campaigns that nearly every small business can utilize. Discover these efficient drip email marketing campaign types your small business should use to be successful.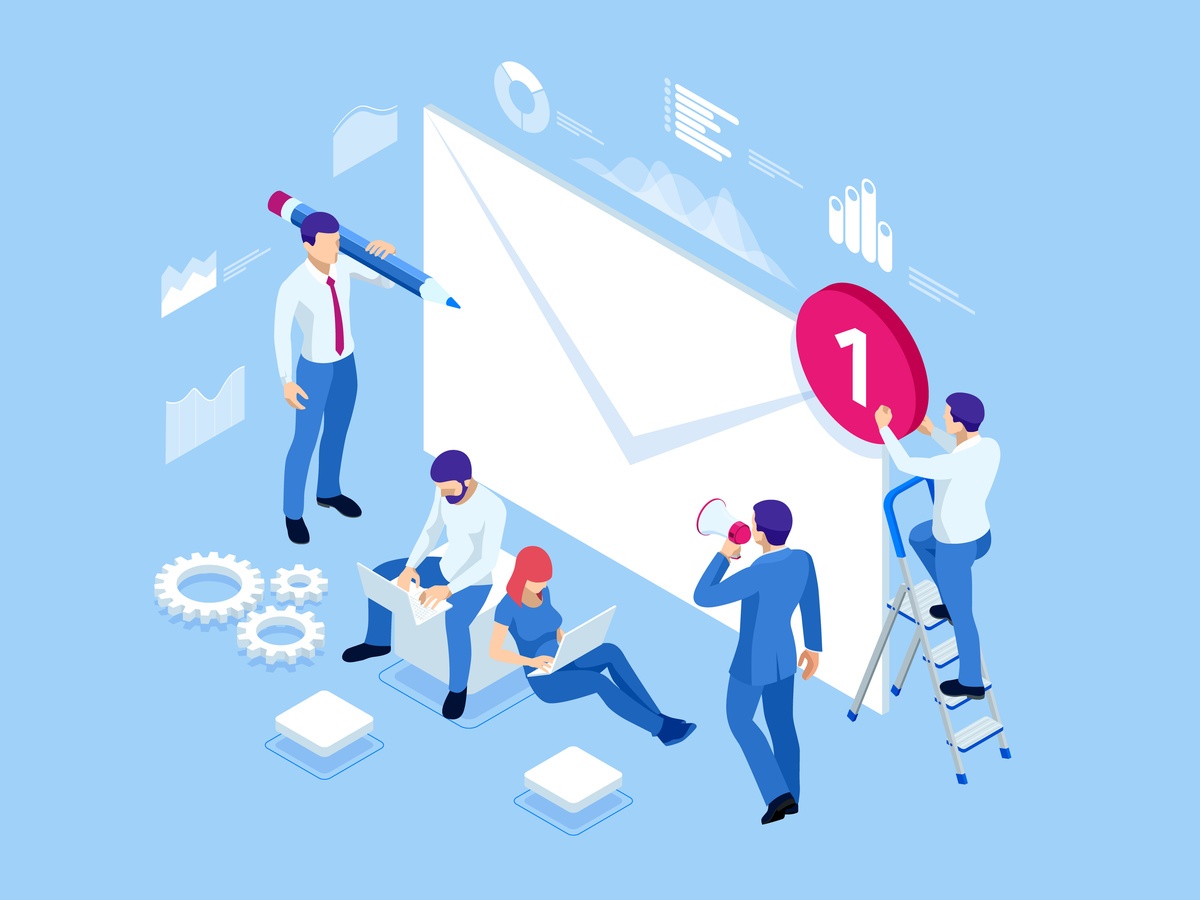 1. Welcome Campaign
When a lead joins your mailing list, they should receive a welcome email right away. This is the first step in onboarding your new subscriber, and it's your time to introduce yourself, softly highlight relevant services or products, and show why customers should choose your small business over your competition. Make sure you focus on delivering value to your subscribers, not just selling them on services or products!
Welcome campaigns can include the following:
Discounts or free trials for signing up
Client testimonials or case studies about services or products you offer
An offer to schedule a free consultation or personalized demo
2. Retargeting Emails
Email retargeting is a valuable tool that can help you turn leads into customers. It uses browser cookies to target potential leads through their actions. For instance, after a potential customer goes through your website but does not take action, you can send a follow-up email to prompt further action. In order for your retargeting campaign to be successful, it is crucial to choose customer activities that you believe best qualify for a follow-up email.
3. Abandoned Cart Emails
An abandoned cart drip email campaign targets customers who leave items in their shopping carts but do not complete the checkout process. Such customers are typically already engaged, and an abandoned cart email is a simple friendly nudge to encourage them to complete their purchase. This is low-hanging fruit for e-commerce websites, especially if you use the powerful e-commerce system, Shopify, which has an abandoned cart emails features included in every package.
4. Post-Purchase Campaign
Sending follow-up emails after a successful purchase shows your customers that you appreciate them and their business. Post-purchase campaigns are an excellent way to create brand loyalty and gain repeat customers. Post-purchase campaigns can include helpful tips and tricks to get the most out of their recent order, onboarding guidance for new customers utilizing your service, thank you messages, and more.
5. Review and Referral Requests
Another great drip campaign is to use email marketing to collect reviews or referrals from customers. This is a great way to leverage existing customers to further market your business via a valuable online review or a timely referral to a friend.
Note that the timing of review or referral requests is very critical to get just right. For a customer to be willing to refer your company to a friend or write a review, they need proper time to assess whether or not they enjoyed your product or service.
Marketing Tools Capable of Drip Campaigns
To create drip campaigns, you will need a proper email marketing platform. Note that email marketing platforms have different names for the drip campaign functionality including marketing automation, journeys, lifecycle emails, and, of course, the classic drip campaign. Make sure you understand if your email marketing software includes this time-saving feature, regardless of what it is called!
Email marketing platforms are not one-size-fits all. We always recommend you try out at least 2 different email marketing platforms to see which one better fits your workflow. The following are two of our favorite email marketing tools for small businesses:
MailChimp – MailChimp is an excellent email marketing platform. Though it has numerous other tools like landing pages, ad management, etc., we like its email marketing and automation systems best. Additionally, they have very affordable packages and even a free plan if you are just getting started and do not need advanced features. Note that MailChimp calls their drip campaign feature "customer journeys" and its included starting in their cheapest package; drip campaigns are not included in their free package. Try out MailChimp today.
Constant Contact – Constant Contact is another great email marketing platform with numerous features. Their drip campaign feature is called automated email marketing, but their cheapest package has more limitations on what you can create as it relates to automations. Constant Contact does have a free trial which is a great way to test its features. Get a free trial of Constant Contact.
Also, many quality CRM systems (e.g. Zoho CRM) have built-in email marketing options which you may explore as well.
Contact Our Email Marketing Experts
At Igniting Business, we strive to help your small business succeed. With our email marketing services, we can help your small business create effective drip email marketing campaigns to convert leads into customers, increase repeat transactions, and re-engage inactive customers. Note that we also offer email marketing setup and training services to equip your team to conduct professional email marketing without having to be a seasoned digital marketer! To learn more about our email marketing services, contact us today!
At no additional cost to you, we may receive a commission if you click on some of the links on this website and make a purchase.