3 minutes reading time
(629 words)
6 Key Tips for a Successful E-commerce-Based Small Business
Balancing a business, regardless of size, can be incredibly difficult. Management may be an incredibly demanding job and unpredictable journey; however, there are a few things you can do to lighten your entrepreneurial load when it comes to selling online.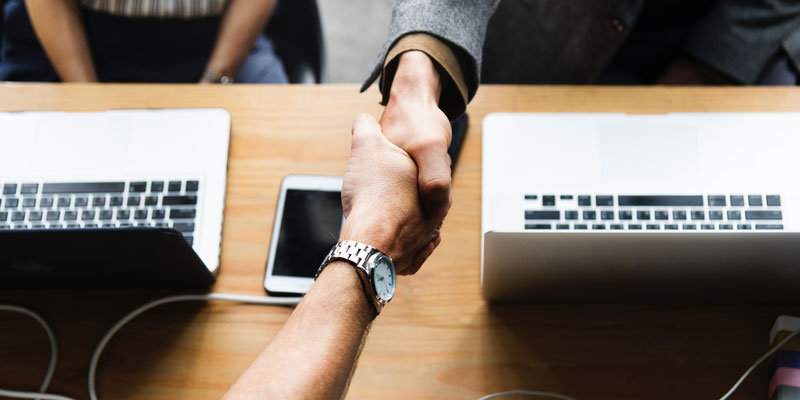 Focus. The internet's infinite reach and universal nature can make it very tempting to pursue all of your goals and ideas at once. However, the more projects you start up, the more likely you are to become overwhelmed and burn yourself out. It's best to keep your offerings small initially and then branch out once it is established and you feel that you truly have everything under control.
Know your key demographic. As your establishing your business, it's important to get an idea of who is your target audience. How old are they? What do they like? How could they relate to you and your brand? Keep in mind that when you first start, you may think you know your key demographic, but data and customer response to your offerings may change your perspective. Listen to your customers, and listen to the data!
Take Advantage of Social Media. With 2.46 billion social media users worldwide, it is an undeniably efficient, relatively easy, and usually free (unless you hire a social media manager, of course) way to globally promote your business to oceans of people. Following trends, using hashtags, and liking posts similar to your own content is a vital part of increasing your online presence. Don't discount the time that goes into managing your social media platforms. Make sure you set aside dedicated time to grow your company's social network.
Don't limit your tactics. While it's important to focus your product offerings, it's also important to determine what online selling platforms might best reach your target market. This often requires research and experimentation. From eBay to Etsy to hosting your own online store, the internet provides plenty of platforms to sell your product on. There is no reason that you can't join multiple! Learn from which platform works better for different products or product lines you sell.
Keep organized. It's important to determine and implement your personal system of organization. Customers expect product deliveries on time and great customer service – without good organization, you won't be able to deliver on those commitments. Of course, there are quite a few paid project management, inventory management, etc. systems out there to help you along your way. The sooner you prioritize and religiously stick to proper organization and operations, the sooner you'll reap tremendous benefits and efficiencies.
Leverage SEO (Search Engine Optimization) and Online Advertising. If you build it, they will come…NOT! Unfortunately, according to Netcraft, there are over 1.8 Billion websites as of January 2018 – yes, Billion. The sad truth is that the vast majority of these websites will get very few visitors, if any. You can use SEO to stand out in the crowd and be found for keywords and phrases that your searchers are typing in. Also, Online Advertising allows you to target specific web users that match your target demographics and desired interests. You can show ads to those specific individuals, but only pay when they click on your advertisement (also known as PPC – Pay Per Click).
Entrepreneurship is a demanding, 24/7 balancing act. Keeping organized, focused, and knowing your key demographic are sure-fire ways to lighten your workload. Taking advantage of social media and the various platforms available to sell your products are key to increasing your online presence. Investing in SEO and Online Advertising can serve as a tactic to drive potential customers to your website. For more tips and tricks, check out other posts on our blog. For more information about implementing an e-commerce system or marketing assistance, please contact us.