4 minutes reading time
(719 words)
Email Marketing Step 1: Producing Quality and Relevant Content
Whether you've been using email marketing as an outlet for a while or you're just starting out, we all need a little inspiration for new content. Even if you know exactly what topics you want to talk about, the most challenging part is getting that content written in a way that draws in your readers. If your content doesn't appeal to your audience, they aren't going to follow you where you want to take them. Which brings up another important factor of email marketing; target your audience by sending the right message to the right people.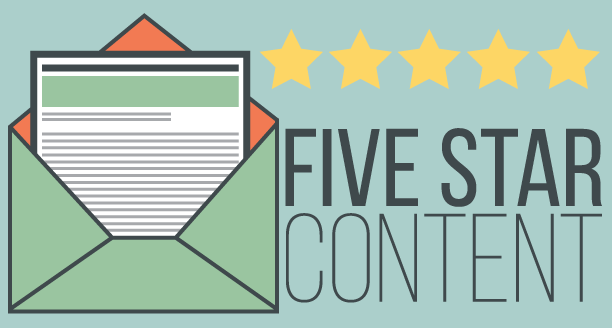 A FEW QUICK RULES OF THUMB
Understanding what type of content readers find interesting and fresh is one of the first things to consider before diving in. Here are a few pointers to remember before structuring your email content:
Write content that your readers won't get tired of. Realistically, the majority of your emails are going to be similar in structure with reoccurring subject matter, so it's important that your content is just as informative and entertaining each time it goes out to your email list.
Write content your readers will have time for. For a lot of us, checking our email can be overwhelming and probably not our favorite part of the day. Making email content that's short, sweet, and to the point is the best way to get your readers fully engaged.
Write content your readers will want to share with others. Speaking to your target audience is usually the focus, but producing content that your target audience finds relevant to themselves as well as others is a bonus. When a reader re-shares your content, your overall reach increases exponentially.
Write content your readers won't forget. The best way to do this is use images, unique wording, and make sure the email doesn't come across as a "mass email;" make your readers feel as if it was only sent to them.
HOW CAN I SPICE UP MY CONTENT?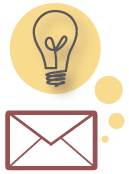 For a lot of us, we know exactly what information we want to get across to our readers, we just aren't sure how to make it sound interesting. Here are a few different ways to think about writing your email content to keep it fresh and appealing:
Incorporate an unexpected ending
Tell a story that takes your readers on a journey
Actively inspire the viewer to follow the "call to action"
Make people laugh
Educate

and

entertain
So for those of you that know what content you want your audience to see but aren't sure what writing style to use, or aren't sure how to make it sound unique, consider the points above, and I think you'll be surprised how much easier it will be to efficiently write inspiring email content.
LAST BUT NOT LEAST: TARGET YOUR EMAILS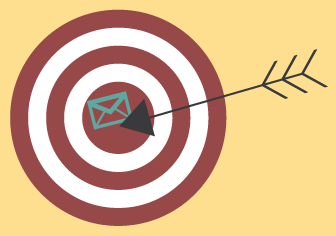 Segmenting your email lists can improve your email marketing campaigns in a few different aspects. Catering to different types of consumers, whether that be their line of business, stage in their career, or even something as simple as their interests, will improve your open rates which will lead to more website traffic.
Understanding that your consumers aren't all the same

Regardless of your line of business, your clients have different interests and needs, and should be treated uniquely. Tailoring the content of your emails to multiple segments of targeted customers is a great way to speak to different types of people and keep your customers loyalty.

Different stages of career or business growth = different needs

Let's be honest, we don't all have the same budget. This means that all of your customers can't purchase your most expensive service or product. Separating your types of services or products in your emails ensures that there's an opportunity to fulfill each consumer's needs.
Sending targeted, segmented emails are naturally going to be appealing to your different audiences. Over time, these audiences are going to remember that your emails are interesting to them, and will continue to read them and stay loyal to you.
Keeping these suggestions in mind, your email campaigns will start driving more attention and your content will naturally start to be more balanced with your brand. Email marketing steps 2 and 3 coming soon. Contact Igniting Business for a complimentary email marketing evaluation. Feel free to comment below with any questions or additional advice!!