3 minutes reading time
(643 words)
FAQ: On Which Social Media Platforms are Hashtags Popular?
Before social media, hashtags (#) were simply known as the "pound" symbol. Hashtags are now commonly known to us as a way to display keywords or phrases such as #Marketing or #SmallBusiness. When including these hashtags in social media posts, people can actually click that keyword or phrase and they'll be led to a page that features all other posts that utilized that same keyword or phrase. While conducting business engagements, hashtags are a typical categorization tool, especially if you utilize common hashtags.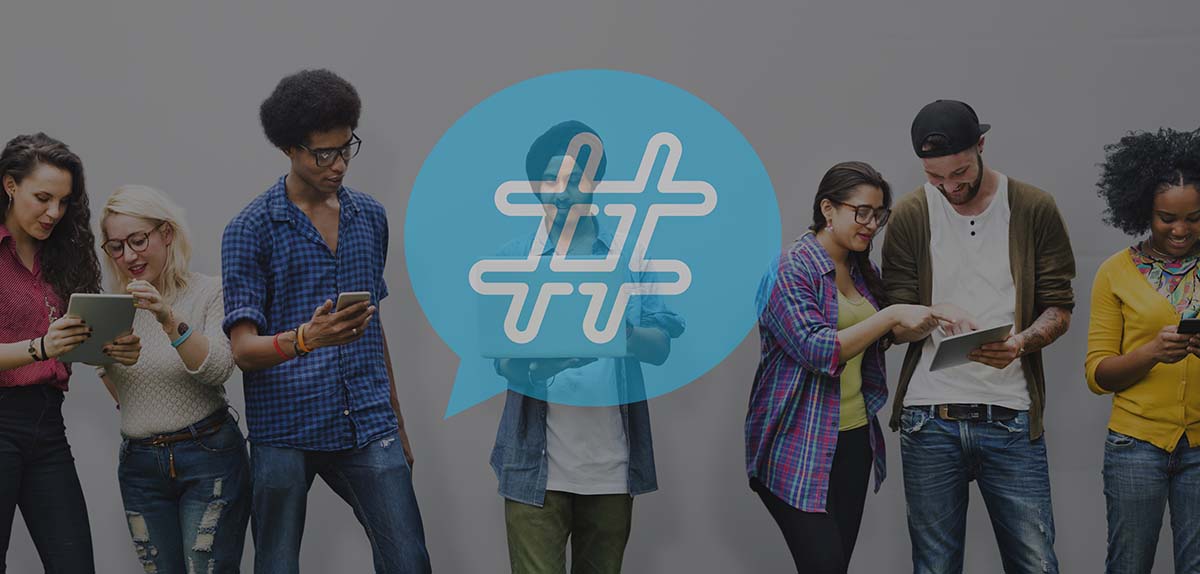 Although this concept is the same throughout Twitter, Facebook and Instagram, there are different rules of thumb for each platform. Learn about when to use them to help your small business see more post engagement and traffic.
Twitter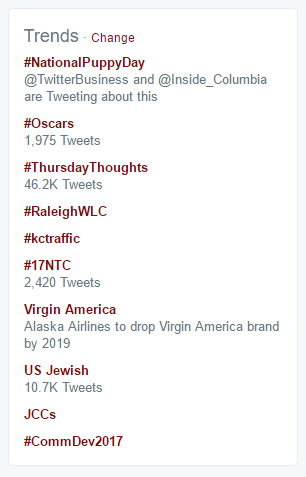 Within Twitter, a hashtag is a good way to categorize or summarize your post within that "140-character limit." Another reason Twitter is a popular place to utilize hashtags is because they feature trending hashtags and topics on the homepage for you to use or look through.
If you want Twitter users to engage with your business's tweets, the use of hashtags will increase the chance of your tweet being seen. Usually, the reason engagement increases is the ability to find a common interest. One example would be if somebody was trying to learn about small business marketing services. Although these users may not follow your business Twitter account, if they do a search for #Marketing or #SmallBusinessMarketing and you've used these hashtags in your tweet, they're directed to a specific audience that is tweeting about this topic in general.
Stay general yet relevant with these hashtags so they're reaching a wider audience. For example, Greg's roofing service could not likely be a trending topic. So, doing #GregsRoofingService is a lot less effective than doing #RoofingServices because one will find more categories linked with a roofing hashtag.
Facebook
Facebook is not only the largest social network, but in recent months has become a popular platform to leverage hashtags. Facebook is one of those social platforms that has some nuances when using hashtags, so make sure to follow these guidelines before utilizing them in your Facebook strategy:
Hashtags are still a bit new for Facebook, so start off slow and incorporate hashtags on every other post. Once you've monitored the success of those posts, increase use as necessary.
Using more than 2 hashtags can significantly drop engagement, so don't go too crazy with them!
Use industry specific hashtags or create your own relevant ones. Make sure they're relevant as hashtags help your posts be more searchable and you don't want to attract the wrong people.
Utilize hashtags for social monitoring to measure sentiment.
The takeaway would be to use hashtags on Facebook strategically. Keep the idea of increased reach, relevancy in industry and social monitoring in the back of your mind when generating hashtags.
Instagram
Instagram hashtags don't only tie conversations together like Facebook and Twitter, but hashtags also lead users to similar photos and videos that they're interested in. If someone posts an heavily edited of a brand new car, finding it by its subcategory is a good way to target the audience you enjoy. Using the make and model in the hashtag and maybe the purpose (#offroading) Is a good way to make the car more appealing to those that are thinking about purchasing one.
Instagram is also a little different as it will recommend relevant hashtags for you to use when making a post. This ensures you're reaching the best group of people and utilizing the most trending hashtags for your industry, making it a great place to use hashtags for your small business.
Contact us if you want to learn more small business social media tricks and marketing solutions. Also feel free to reach out to us and let us know about your experience with utilizing hashtags on social media!