In a recent blog post, we discussed the importance of using high quality photos on e-commerce websites and for other marketing purposes. One way to implement high quality imagery in your e-commerce site is to use 360-degree product photography. If you have ever visited an automobile manufacturer website, you have likely seen 360-degree images in action for both exterior and interior views. 360-degree product photography has become a popular, consumer-driven trend that is rapidly becoming prominent.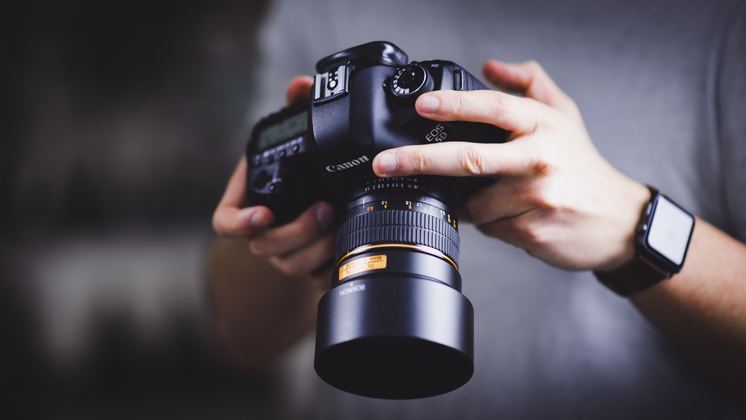 Essentially, 360-degree product photography incorporates various frames of an object and unites them into a single, interactive 360-degree image. This permits the consumer to view merchandise from every angle. As a result, there is far greater transparency and information, making them an excellent addition to your product pages. 360-degree product photography is ideal for any e-commerce company seeking to enhance their online shop with improved product display.
Benefits of 360-Degree Product Photography for E-Commerce
1. Improved Product Display
While online shopping is extremely popular, brick-and-mortar stores do have one major advantage: customers have the ability to physically touch an item. While an online store will have images, consumers still are not able to see the specific product details they would see if they could hold the item and inspect every angle. Adding 360-degree product images can help online retailers overcome this issue and satisfy any existing questions or concerns.
2. Enhanced Shopping Experience
Consumers do not inherently trust a new e-commerce website that they have never purchased from before. Adding 360-degree product photography helps to give customers the secure feeling that they are shopping with a legitimate company. Enhanced website features can move a purchase forward by breaking down barriers and removing hesitations.
3. Fewer Returned Products
A large concern for many e-commerce businesses is the return of items. They are not only costly financially, but having to return an item can also damage consumer trust and goodwill. Shoppers want confidence they are buying the right product. Providing sufficient, high-quality photos on your e-commerce site is an important measure to take to help instill that confidence. Including 360-degree product photography provides customers with a better visual understanding of what they will receive.
High-quality images are one of the most important aspects of your e-commerce website and adding 360-degree product photography can be a valuable investment. For more information on how 360-degree product photography can boost e-commerce sales, contact our marketing experts today!