3 minutes reading time
(585 words)
Ideas for Replacing or Supplementing Traditional Networking Events in a Post/Current COVID World
Networking plays an important role in helping most businesses grow. However, during the current/post COVID-19 world we live in today, in-person networking events are not as common as they once were. Fortunately, virtual events have become a great alternative to traditional networking. Check out these ideas for replacing traditional networking events to help you stay connected and grow your small business!
Even as traditional networking events being to resume, these non-traditional networking methods should still be a supplemental, if not a new primary, part of your networking strategy.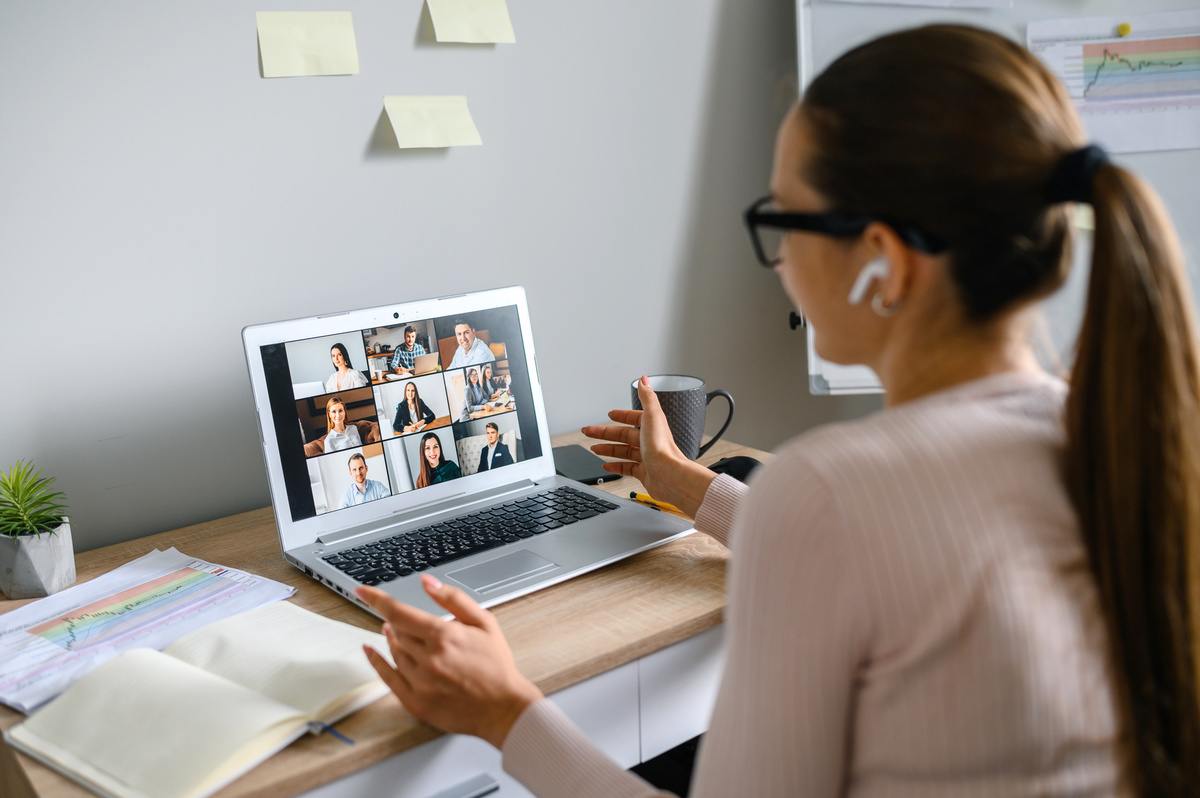 Host & Attend Webinars
Webinars are one of the best virtual alternatives to traditional networking. Hosting or attending webinars is an incredibly effective way to engage with your current and potential customers, discover potential partnerships, and, of course, share and learn new information!
Webinars can contain topic and/or industry specific discussion. Additionally, some routine webinars and virtual meetings were created simply for opportunities to connect and network with other professionals.
If you considering hosting a webinar, check out these 5 benefits of hosting a webinar and these great tips for hosting and marketing your first webinar.
Take Advantage of Social Media Platforms
Social media platforms like LinkedIn, Facebook, and Instagram offer numerous ways to expand your small business network by connecting with relevant professionals and other businesses in your industry. Keep in mind that simply connecting with people is not enough to truly network. You need to participate in discussion, be helpful, share your insights, and listen well.
Additionally, many social media platforms contain robust features that can be used for networking including groups, podcasts, and more that have lively topic or industry specific discussion. Staying active on social media a great way to engage with your target audience.
Join Professional or Industry-Based Facebook Groups
Facebook offers a great virtual networking opportunity with Facebook Groups. Facebook Groups can be used to meet other professionals, people and businesses within your industry or your target audience. You can join Facebook groups to share ideas, get support, network with others, or even create your own group for a specific purpose.
Schedule Virtual Meetings
Virtual meetings are an excellent way to continue the conversation with prospective partnerships or potential customers. Platforms like Zoho Meeting allow you to effortlessly schedule and attend virtual meetings which can be a blend of video conferences, phone calls, screen sharing, whiteboards, and more to keep your small business connected in a method that is more intimate than simple phone calls.
Be Open to a Modified Normal
Even as we return to some sense of normal, our business environment will still be changed to a significant degree. Accept that there will be some changes to what traditional networking entails. As a result, try to be open to modified networking expectations and respect others' preferences. This might mean always offering both in-person and virtual meeting options, or perhaps simply respect the requested forms of social distance intertwined at traditional networking events.
Making other people comfortable will go a long way in starting your networking relationship on the right foot.
Contact Our Online Marketing Experts at Igniting Business
At Igniting Business, we strive to help your small business succeed in today's digital landscape. For more online networking and marketing tips, subscribe to our monthly newsletter! To learn more about our content marketing services, or to schedule a complimentary consultation, contact our team today!
At no additional cost to you, we may receive a commission if you click on some of the links on this website and make a purchase.