2 minutes reading time
(404 words)
Shopping on Social Media: Instagram's Newest Feature
Recently, Instagram released its shopping feature to a general audience, including users in the United States, Canada, Mexico, Japan, Spain, and more. The feature gives approved businesses the ability to tag products in a post. Users can then view product details and make purchases through Shopping on Instagram without ever leaving the mobile app.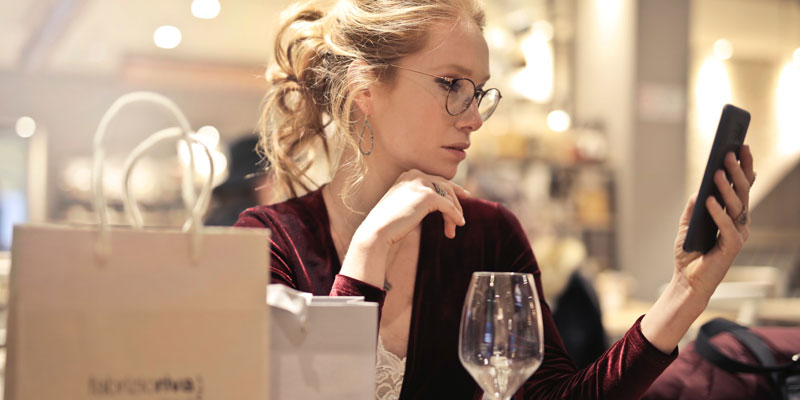 How to Start Selling through Instagram
Before you can begin selling products through Instagram, you'll need to set up your account properly. First, ensure that you have an Instagram business account. From your profile settings, you can easily change your account from personal to business by linking it to a Facebook page. Because Facebook owns Instagram, many features are integrated with Facebook accounts, and selling on Instagram is no different.
After you've created a business account, you need either a virtual shop on your affiliated Facebook page, or you'll need a Business Manager account. The Business Manager account is a Facebook feature that lets you manage multiple pages, ads, permissions, and more in one place.
Creating a Business Manager account is free, but with your account, you'll also need to create a product catalog. To create a product catalog, you have two options: use a Facebook Ads account or go with a third-party platform. Facebook's Business Manager supports Shopify, WooCommerce, BigCommerce, and Magento.
How Does Shopping on Instagram Work?
Instagram's new shopping feature operates with "shoppable organic posts." You can't use a promoted/sponsored post to tag products, nor can you promote shoppable posts at this time. Instead, you can tag products, much like you would people. A shoppable post will also have a small shopping bag icon that immediately shows users that they are looking at a shoppable post.
Approved businesses will also have a "Shop" tab on their Instagram profile with a collection of all product-tagged posts. A user can tap on a shoppable image to bring up tags with the product name and price. Then they can either tap the tag or a blue "Shop Now" banner that will appear at the bottom of the image. Both lead visitors to a shopping page, where they can purchase your product without even leaving the Instagram app.
Shopping on Instagram could be a game-changer for businesses that have easily visual products and services or have an audience active on Instagram. For help keeping up with social media changes that impact your small business, contact our experts at Igniting Business today.