4 minutes reading time
(787 words)
5 SEO Link Building Myths Debunked
Building links pointing to your small business website is beneficial to your search engine optimization (SEO) and the visibility of your small business. However, with the vast amount of misinformation circulating online, it can be difficult to determine what is fact and what is fiction regarding effective backlink building. To set the record straight and help you improve your link building and SEO efforts, check out these common link building myths you should stop believing today!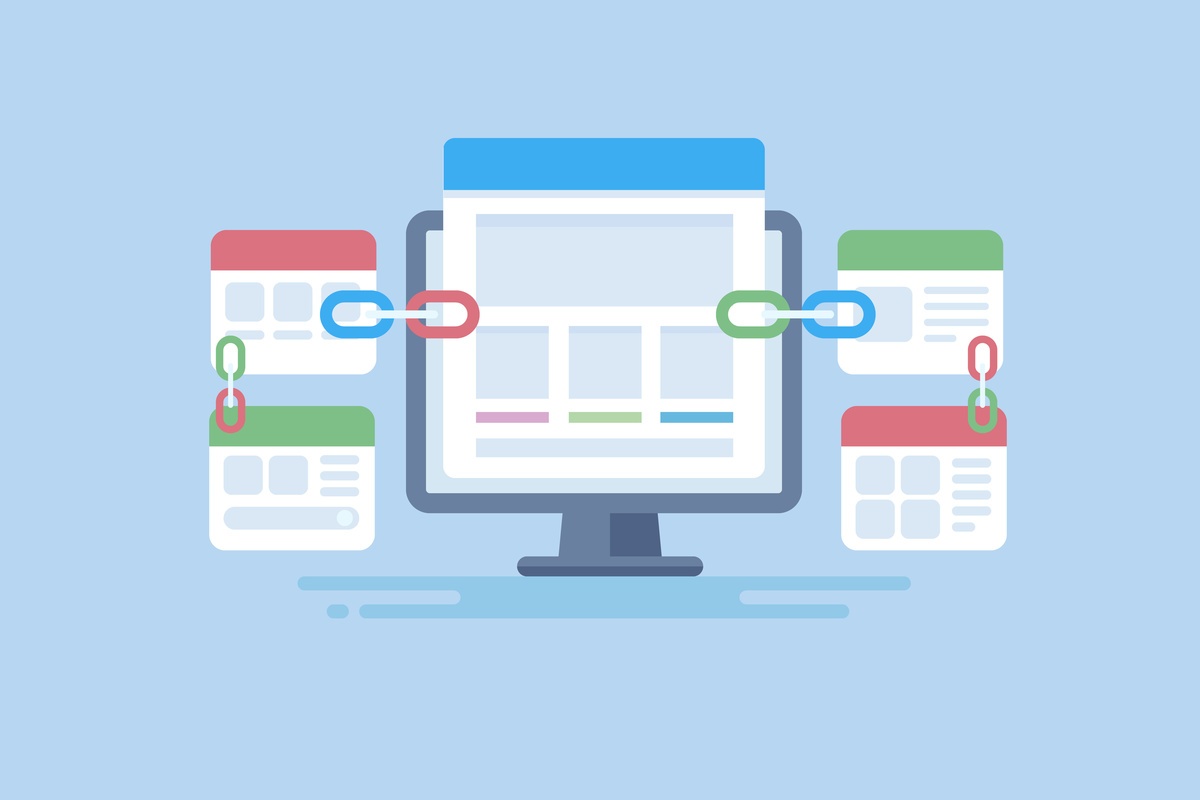 Myth 1: Asking Someone for a Link is Spammy
While many believe that asking for a link is seen as spammy, this is false if you are giving value with your request. Asking for links is a great way to acquire links, especially when reaching out to relevant resource sites or when attempting to reclaim citations.
However, you should not be asking for a link unless the linked content truly generates value for the visitor on the linking website. If your content delivers value and you get an SEO boost, then you have achieved a true win-win!
Myth 2: You Can Buy Links to Rank Better
While it may seem like an easy way to acquire quality links when you get a shady offer to build 100 links for only a low price to boost your rankings, purchasing links can actually hurt your small business rankings. Google frowns upon the practice of paying for links and may penalize your site because of it.
Can Google find out if you bought links? Yes, and they are getting better at detecting spam and purchased links every day! Also, keep in mind that if you are buying links in bulk, they are not likely quality links to begin with which means they won't actually deliver any SEO value for your business.
Building quality, natural links over time is the best way to benefit your small business.
Myth 3: Links Should be Built to Your Home Page Only
The home page often serves as the first impression for visitors and typically most easily ranks for your branded keywords. It also is the most commonly linked page, given that most platforms and directories will link to your home page by default.
However, it's certainly not the only page that has the potential to rank well in search engines. You can only focus on so many keywords within a single page, which is true of your home page. As a result, it is important to build a natural link profile distributed across key pages of your website to help boost your search engine rankings.
As far as what page you should be linking to, first look at the context of where the link will be located. Ask yourself, what link will be most useful for the reader given the context of content on the linking website's page. Afterall, the reason links were invented is to help readers find relevant information on other pages or websites!
Myth 4: Link Building Does Not Impact Rankings Anymore
Some marketers make the statement that link building is dead, and building links no longer impacts rankings. This is definitely not the case. Both internal and external linking play key roles in the SEO process. Internal links help ensure your website content is properly crawled and indexed by search engines, while external links let search engines know where to rank your small business website for certain topics and keywords.
Nearly every SEO industry news site, including SEO news behemoth Search Engine Land, or SEO tool makers, like Semrush, tout the importance of links.
More credibly, even Google's own documentation for how to improve your local rankings on Google includes a statement that says their local ranking factor of prominence is "…based on information that Google has about a business, from across the web, like links, articles, and directories."
Myth 5: Social Media Links Don't Matter
It is true that social media links are not a "direct" ranking factor since they are inherently marked as "no follow" which does not pass the same benefit to your website. However, maintaining an active and engaging social media presence can help signal your content as being authoritative and can lead to an indirect increase in quality, natural links.
As such, links on social media can play an indirect role in your link building and overarching SEO strategy.
Contact Our SEO Experts
At Igniting Business, we strive to help small businesses succeed with their link building and SEO efforts. To learn more about our ongoing SEO services and how we can help you increase your small business website visibility, contact us today!
At no additional cost to you, we may receive a commission if you click on some of the links on this website and make a purchase.