4 minutes reading time
(764 words)
4 Common Google Ads Myths Debunked
Google Ads is one of the most effective online advertising methods for small businesses and can offer numerous benefits. However, due to the extensive amount of misinformation circling the internet, many small businesses have been discouraged from capitalizing on Google Ads, preventing them from reaping the numerous potential benefits. Keep reading to discover four common Google Ads myths your small business should stop believing today!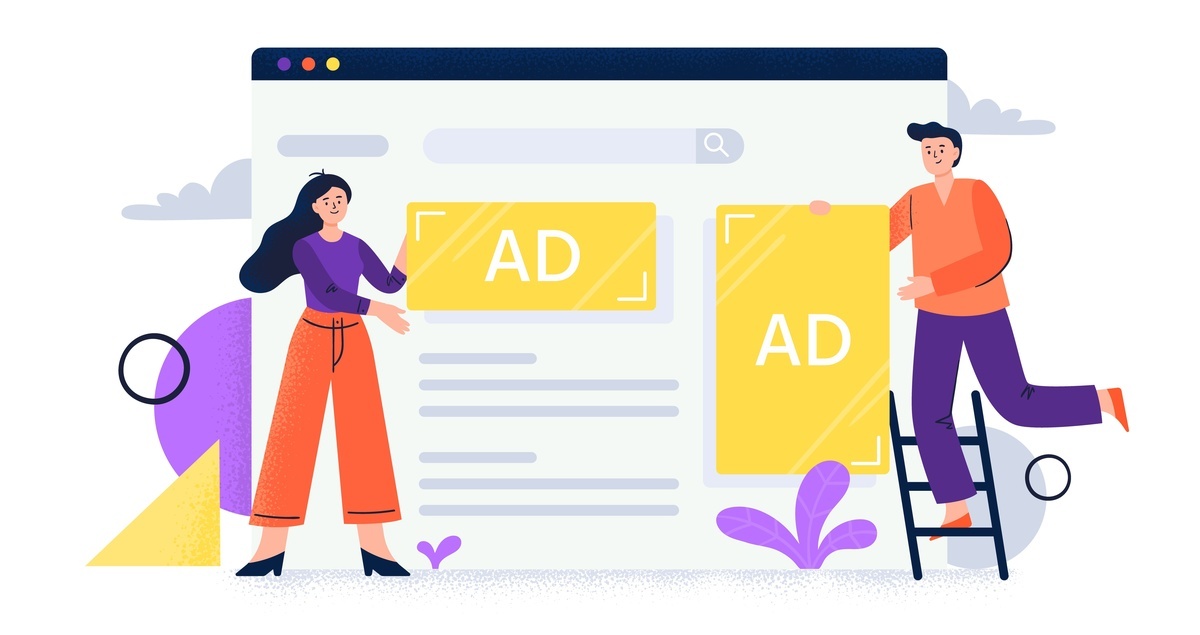 1. Google Ads Don't Work
One of the most common misconceptions regarding Google Ads is that Google Ads don't work. While Google Ads can take some time and experimenting to fully understand, once you know how to create and manage your campaigns properly, you will begin seeing results.
In addition, due to changes made by Google over the past few years, ads now appear more like organic search results and have additional attention-grabbing features, increasing the likelihood that searchers will click.
Since Google Search Ads are configured on a cost-per-click basis (CPC), you are only paying for the Google Ads when potential customers are taking an action on your ad.
2. You Don't Need to Use Google Ads if You're Already Utilizing SEO
Though Google Ads and SEO uniquely complement each other, running a Google Ads campaign is not a substitute for search engine optimization (SEO), nor is SEO a substitute for Google Ads. Google Ads produces online traffic through targeted advertisements based on search queries and/or audience selection, while SEO works to increase a site's organic traffic by improving overall visibility on the web. Both Google Ads and SEO practices are extremely useful for driving traffic to your website and boosting sales.
SEO and Google Ads each have their own strengths and weaknesses. If you need a bit of extra help, contact our certified Google Ads specialists or SEO team today.
3. Google Ads are Too Expensive
Despite common belief, Google Ads is actually an excellent marketing avenue for small businesses with limited budgets. With Google Ads, there is no minimum or maximum expenditure required, allowing you full control over how much or how little you spend. Additionally, Google Ads use a Pay-Per-Click (PPC) marketing method where you only pay for the number of click your ads generate.
You also have the ability to define your daily budget and the maximum cost you are willing to pay per click. Due to the high level of control and no minimum budget, Google Ads are typically far more practical to implement than traditional advertising like radio, television, direct mail, etc.
4. Google Ads are a "Set It and Forget It" Tactic
Many people mistakenly believe that once you setup your Google Ads campaign and start receiving clicks, you can then leave it alone. However, due to the ever-changing search landscape, it is important to continually monitor and adjust your campaign(s) to maximize your return.
If you set up your campaign and do not continually tweak it, you will likely see overall performance decrease significantly. For example, you should be routinely monitoring and adjusting targeting, ad creative, keywords and search terms, extensions, landing pages, and more.
Contact Our Marketing Experts
When utilized correctly, Google Ads is a great way for your small business to increase brand awareness, generate more sales, and drive traffic to your website. At Igniting Business, we can help you succeed with your Google Ads and other online advertising efforts. To learn more about our online advertising services, or to schedule a complimentary consultation to learn more about the benefits of Google Ads, contact our marketing experts today!
Looking for Tools to Help with Your Google Ads Strategy?
If you are already managing your Google Ads campaigns in house, we have some tools we recommend that might make your job a bit easier!
Semrush - PPC and Keyword Research Tools
Semrush is a robust platform for SEO, content marketing, and online advertising. For Google Ads, we recommend using their robust Keyword Magic tool for keyword research and PPC data. Additionally, you can "spy" on your competitors' ad performance to gain the competitive advantage. Get a free trial of Semrush.
Canva – Graphic Design for Digital Assets
If you need to create digital assets for display or retargeting campaigns, check out the easy-to-use graphic design platform by Canva. You can design different ad formats, utilize pre-built templates, edit photos, create custom graphics, and more. Try out Canva for free.
At no additional cost to you, we may receive a commission if you click on some of the links on this website and make a purchase.