3 minutes reading time
(522 words)
5 Social Media Management Tools for Speed, Scheduling, Collaboration, and More
For many small business owners, managing all of your company's social media accounts is not always the easiest task. From creating and scheduling posts to optimizing your social media platforms, social media management can be challenging and time consuming.
Fortunately, there are several valuable social media management tools that can help save you time, effort, and money. Keep reading to discover a few of our favorite social media management tools for speed, scheduling, and maximizing collaboration.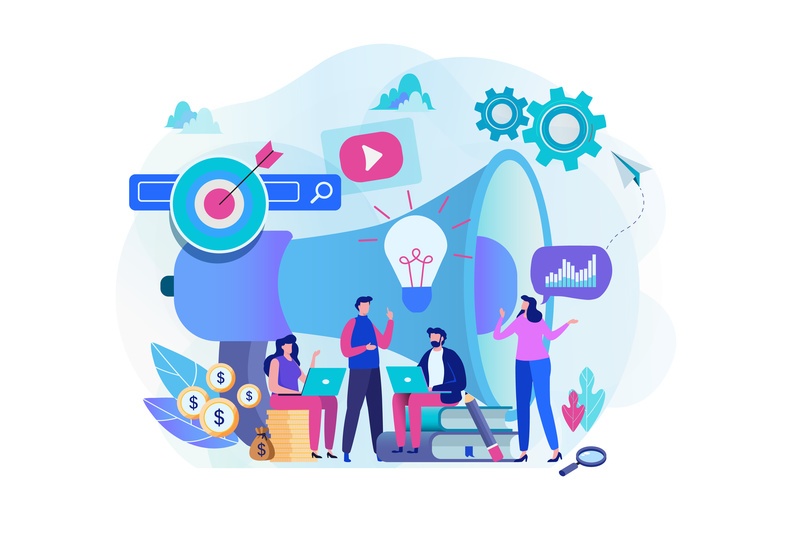 Zoho Social
Zoho Social is a powerful social media management tool that allows you to schedule posts via its batch scheduler to multiple accounts in just a few clicks. You can also reply to comments and messages directly via its intuitive dashboard. Zoho Social even offers analytics tools to help you measure your results and monitor different social profiles and topics from a single dashboard. What's more, you can integrate your Zoho Social account with other tools such as Canva, Facebook Ads, Google calendar, and more. Zoho Social packages start at $10/month, and there is even a free edition if you want more basic features.
Hootsuite
This social media management platform offers a dashboard that allows users to manage multiple social accounts easily. Hootsuite's analytics dashboard enables you to track your social activity's impact on revenue and measure the performance of your campaigns. The tool provides integration options with some of today's most popular social media channels, including Facebook, Instagram, Twitter, LinkedIn, YouTube and Pinterest.
Sprout Social
Sprout Social has an easy-to-use interface that lets you connect to all of your company's social media profiles in one place. With a Sprout Social account, you can schedule content on each account separately. Additionally, you can monitor your reviews and add complex review workflows as needed.
Post Planner
Post Planner allows you to schedule posts to automatically publish across all your social media channels at a predetermined time. As a unique benefit, you can optionally select from pre-curated content to help save time and resources developing content for your following. Post Planner also helps you create shareable images and GIFs without any graphic design experience.
Bonus Tool: Canva
While Canva is not a social media management tool, it is an excellent online design platform that allows you to create graphic designs for your social media accounts in a quick and efficient manner. You can easily use it to make professional content for your social media channels without Photoshop knowledge or other expensive tools and training. Canva also has preset templates and built-in social media post sizes to help save you even more time. Using Canva will drastically accelerate creating graphical content for your social media platforms.
Take Your Content Marketing Game to the Next Level
At Igniting Business, we strive to help your small business succeed with your online marketing endeavors. For more social media management tips and tools, or to learn more about our content marketing services, contact us today for a complimentary consultation!
At no additional cost to you, we may receive a commission if you click on some of the links on this website and make a purchase.