2 minutes reading time
(451 words)
Blogging Part 2: 3 Surprising Ways Your Company Blog Saves You Time
Last week, in the first part of our blogging series, we discussed a few blogging benefits and why your small business should have a blog. This week, we'll discuss how blogging can actually save you time.
Many small businesses don't blog because it seems like a waste of time. Unfortunately, this means missing out on the opportunity to maximize your online marketing. Strategic blogging streamlines your marketing efforts, drives more traffic to your business, and saves you time.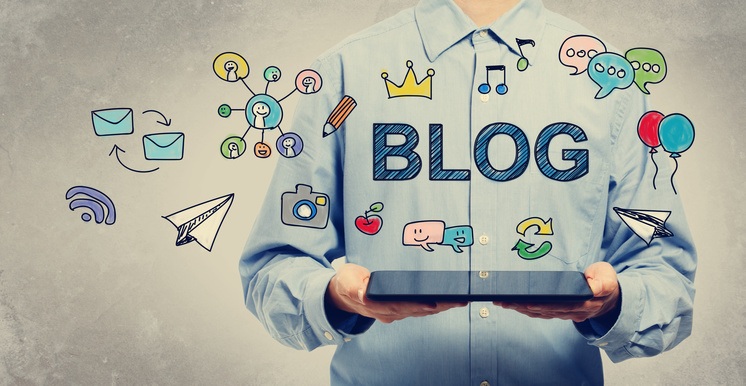 1. Instant Social Media Solution
Social media is a great way to market your brand and put your small business in front of many potential customers. However, coming up with original content on a consistent basis can be time consuming. By blogging consistently, not only will you have updated content for your website, you'll also have content already created for your social media accounts. Not to mention, by linking to your company blog in your social media posts, readers get off of social media and on to your website.
Tip: Use tools such as HootSuite and Buffer to schedule your social media posts far in advance, so you can get back quicker to your other responsibilities.
2. Improves Google Rankings Through Fresh, Specific Content
Search engines consider several factors to determine which webpage is most useful to the searcher. As discussed in our last blog, blogging, when done with search engine optimization (SEO) in mind, increases your online presence and credibility, boosting your search engine ranking. Additionally, regular posts inform Google that your company is active and ready for business. Rather than investing significant time to create standalone webpages, you can create valuable, fresh content on your blog through more specific topics.
Tip: Use your blog to write specific content such as common FAQs, common How-To guides, trending updates in your industry, company highlights, etc.
3. Share News Easily
A new header image or line of code on your website can affect website speed, user-friendliness, or mobile-responsiveness.
Instead of changing your site's design each time you have news or a special promotion to share with your visitors, create a new blog post. In doing so, you'll also have something new to post to social media and help improve your ranking by targeting a new keyword.
Tip: Check out this previous blog for some additional insight on how to best create blogs.
Don't Have Time to Blog? Contact Us
We know setting aside time to blog is not always the easiest task, so let us do the heavy lifting. At Igniting Business, we offer several blogging packages so your small business can reap the benefits of blogging without most of the work. To learn more about our blogging and SEO services, contact us today!