4 minutes reading time
(816 words)
Is Your Website Up To Date? 4 Web Design Trends Seen in 2015
With all of the new features that world of web design has seen in the past year, it can be frustrating to figure out which trends to implement in order to keep your website relevant and up-to-date. To help you, we have compiled a list of the 4 trends or new features seen consistently in web design that may impact user experience.
For your sake, we are going to label each item as either a "Trend" or a "Must-Have." Trends, by definition, are a generalization of what has become popular; this doesn't mean that this feature will necessarily stick around for the long haul. Whereas, we are calling a "Must Have" items that we see as a feature that has developed into a need that all websites should adopt to varying degrees.
1. Responsive Web Design

Responsive web design is an approach that allows the webpage to adapt or respond to the users screen size – making the experience seamless on all devices - mobile, tablet, or desktop, etc. This gives users the opportunity to visit a website whenever, or wherever, they want to. A couple examples of websites that have admirably implemented responsive web design include: Popular Science and Starbucks.
Trend or Must-Have? Responsive design has been around a while and is here to stay. As of April 21st, 2015, Google began using whether or not you have a responsive or mobile site as a ranking factor. More and more users are accessing websites via mobile and touch-enabled devices. Not having your website optimized for these devices can directly impact how many users utilize your website or leave for another solution.
2. Simplistic or Minimalist Web Layouts

Complex graphical, multi-layered, and patterned website backgrounds are visually interesting, but they often take longer to load. Web designers are using large typography, color palettes, large format images, and negative space to add visual interest to website, drawing attention to the content of the website instead of the design itself. A few examples of simplistic or minimalist web designs are: Apple, Gucci, and Spotify.
Trend or Must-Have? As more websites go to the modern full-width look with less accents of design, it may become harder for competitors to stand out from one another. This one is probably a trend, but either way, a minimalist look might be worth considering for your layout. Keep in mind that successful minimalist designs greatly depend on high quality content (images, video, and your story) to leave a lasting impression.
3. Slide-out Menus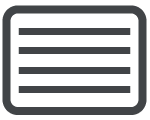 While slide-out side menus are typically seen on mobile apps, they can provide visual interest and engagement and PC's as well. Slide-out menus are becoming popular on websites because they save space, improve website loading speed, and allow users a consistent experience when navigating websites on their mobile devices and desktops. Exemplary websites currently utilizing slide-out menus include: Google Ventures and Trask Industries.
Trend or Must-Have? Slide-out menus are arguably neither a trend (yet), nor a must-have. We are starting to see more slide out menu websites, but they are a bit harder to pull off successfully in comparison to traditional horizontal menus that are visible constantly. You might consider this feature if you want to stand out from the crowd. Time will tell if it becomes a true trend or must-have.
4. Custom Photography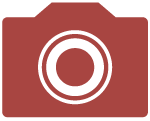 High-quality, custom photography is replacing stock images. While web designers can find relatively inexpensive, quality stock images, the images may not convey the message that companies want. Having high-quality custom images on a website conveys a deeper level of sincerity and a glimpse into your company's culture. Many of the websites mentioned previously use custom photography to enhance the user experience and give a truer picture of the company.
Trend or Must-Have? The problem with custom photography is that it can be more costly to get high quality images. With the advancement of current digital cameras, DSLRs, and even smartphone cameras, custom photos are more readily attainable. However, if you are putting these pictures on the web as your first impression to the world, it may be worth investing in a company to take professional pictures with proper lighting, quality cameras, and experienced photo editors. Ultimately this is must-have - as long as it fits in the budget!
Summary
As you can see, 2015's web design trends are focused on two elements - user experience and the importance of high quality content. Recall that web design should center on the user. What are they looking for, what do they want, and how can you present content to them in an engaging manner? Likewise, quality images, video, and engaging copy is critical in turning the guest on your website into a customer.
Interested in implementing any of these web design features into your website? Contact us to schedule a free consultation. Also, if you're noticing other trends in the industry, feel free to comment below.