6 minutes reading time
(1188 words)
8 Types of Marketing Videos with Examples for Your Content Marketing Strategy
Videos have become among the top effective marketing tools. According to data by Statista, over 3 billion internet users watched either a streamed or a downloaded video in 2022. The number was projected to rise to 3.5 billion by 2023.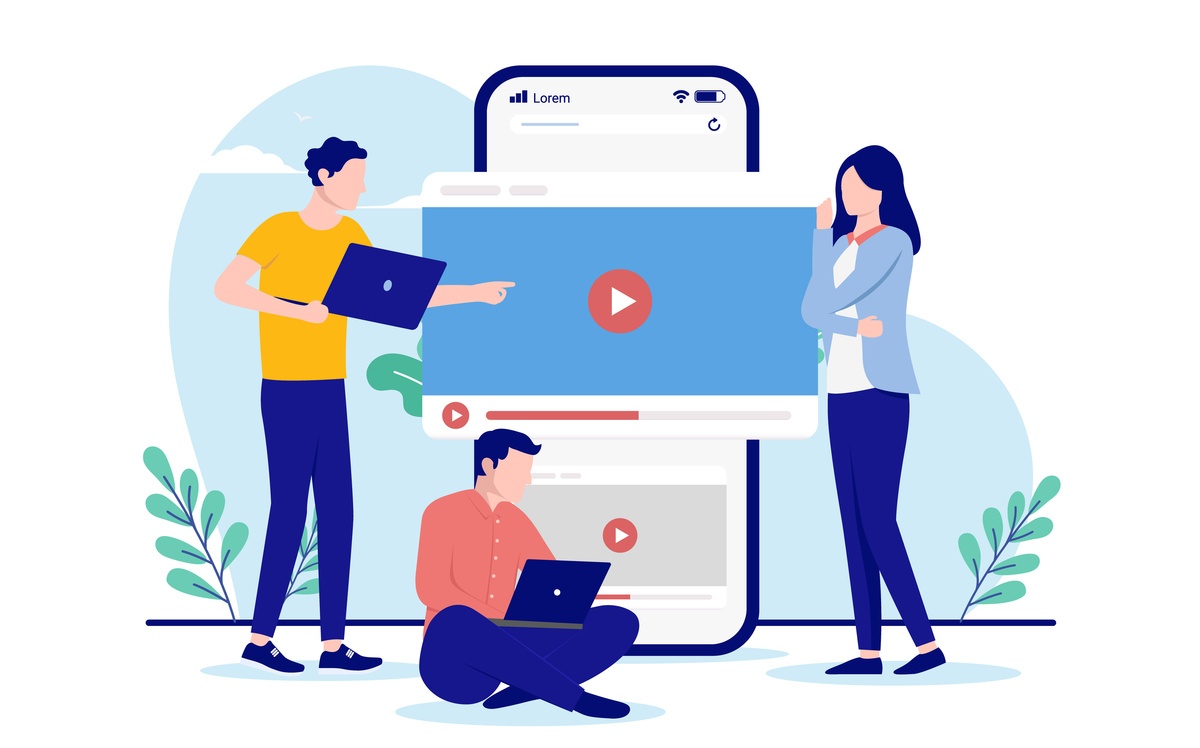 Why is Video Marketing Effective?
90% of the information transmitted by the brain is visual and is processed 60,000 times faster than text. Videos pack a lot of information in a combination of text, sound, and movement, making them more engaging and convincing. According to InVideo, video content receives 12 times more shares on social media than text and images combined.
Types of Marketing Videos
Before the camera rolls, it is important to determine which types of video marketing you can realistically produce and which will help maximize the impact of your overall content marketing campaign. The following are a few types of popular marketing videos:
1. Brand or Company Intro Video
One of the most common types of videos you see on the web for companies is the concept of an intro video or brand video. The goal of this video is to introduce a first-time visitor or potential customer to the brand. Typically, this is a fairly short video that showcases the company's passion, differentiators from competitors, and often features the company's founder or public-facing leader in part of the video.
If the brand is a brick-and-mortar location like a store or restaurant, this intro video often will showcase some content featuring the location. If it's an online business or service-based business, more time is often spent with the founder(s) or potentially tying in customer feedback within the video.
Check out this branding video created by P1 Group for their 100-year celebration.
2. Explainer Video
Explainer videos "explain" what you offer to people who may be unfamiliar with your business. These typically focus on the problem you are solving and how you are solving the problem in a simple and engaging manner. A good explainer video achieves success by quickly catching the audience's attention. Typically, explainer videos are animated which allows for complex topics to be broken down simply through engaging visuals.
Having an explainer video created has drastically decreased in cost over the past several years. One of the services that we've used for explainer videos is called FATJOE where their video production team creates animated explainer videos from text content that you've drafted (e.g. a particular page on your website or perhaps a blog post). Check out FATJOE's affordable explainer video service.
Watch the following example of an explainer video discussing the difference between resizing and compressing images.
3. Featured Product/Service Video
Featured product or service videos are "show and tell" or demonstration, videos that highlight a feature of a product or a service you offer. Their main goal is to convert prospects to customers by showing the features and benefits of your products and services and helping customers learn more about what your business offers. Since featured product videos aim to increase conversions, it is essential to ensure they are well-produced and professional.
For example, Microsoft 365's AI powered assistant called Copilot is showcased in the following featured product video:
4. Blog Videos
One of the most common types of videos you see are blog videos. People have been writing blogs for decades now, but marketers have learned that many visitors prefer consuming video content since it demonstrates a concept visually and makes it easier to understand. If you're already blogging, great job! Take the next step by converting your blog content into engaging videos that can be consumed on your website, YouTube, and other social media platforms. Note that you don't have to "act" in a blog video. Simply creating a blog video with a voiceover and "B-roll" that helps explain or demonstrate the concept is often the quickest and best way to create blog videos.
Thankfully, blog videos are some of the cheapest videos to produce (even for small businesses!), thanks to more video production companies making this a streamlined process. One of our favorite, affordable producers of Blog Videos is by a company called FATJOE. You can sign up for an account and have FATJOE create a blog video for any of your blog posts, and the blog video can either be animated or live action featuring high quality b-roll.
Check out this example of a video that was created from a blog post using the service mentioned above:
5. Interview/Q&A Video
Interview or Q&A videos focus on answering your target audience's most popular and pressing questions. You can publish a pre-recorded video with a customer asking questions or have a team member answer some frequently asked questions. These videos help to clear any doubt a customer may have about your products and/or services, as well as help build your brand awareness and authority.
Check out this demonstration from Lynxspring, answering interview questions about their new E2E solution:
6. Customer Testimonials or Case Studies
Customer testimonial videos typically showcase one or more customers sharing about their experience with your product or service. Recorded customer testimonials drastically increase your company's credibility since the viewer can see a live person who has interacted with your product versus just reading about it on your website.
Similar to a customer testimonial, you can also showcase a case study or project highlight video which typically applies the story format to solving one of your actual customers problems. These typically showcase the problem, the solution, and your client's reaction or feedback now that the problem is solved.
The following is an example of a customer testimonial from the body shop scheduling software creator, Collision Resources.
7. How-To and Tutorial Videos
How-to and tutorial videos are arguably the most watched type of videos on the web. Many people turn to YouTube immediately when looking up instructions to solve a problem or learn something new. Your company's how-to or tutorial videos can feature your products or services directly, or simply provide guidance on related topics that establish your company as the expert.
Check out this example from a YouTube channel called Top Homeowner that explains how to do various home repairs and upgrades.
8. Webinar and Seminar Replays
If you're already hosting a webinar or seminar for your customers, why not make sure it's recorded and repurpose the content? You can easily take the recording from a webinar, or in-person seminar, make small edits, and post it to your YouTube and social media channels. This capitalizes on previous effort you made to create the webinar/seminar content and extend its life and impact.
The following is an example of a recorded webinar from building automation controls company, Lynxspring:
Contact Our Content Marketing Professionals
A successful video marketing campaigns is complemented with clearly defined and consistent marketing goals. At Igniting Business, we strive to help your small business achieve success with your marketing strategy. For more content marketing tips, subscribe to our newsletter! To learn more about our content marketing services, contact us today!
At no additional cost to you, we may receive a commission if you click on some of the links on this website and make a purchase.