3 minutes reading time
(613 words)
What is Google My Ad Center?
Today, online advertising is an essential marketing tactic for small businesses. Unlike other traditional marketing tactics, online advertising is much more customizable and small businesses can focus their time and budget on a targeted market segment. However, amidst these targeting benefits lies the need to protect customer privacy. To balance the advertisement benefits for businesses and consumer privacy, Google has developed My Ad Center.
Google My Ad Center is a tool that helps users of Google services, like Search, YouTube, and Discover, customize ads personalization and manage their privacy. Note that Google does not use data from Drive, Gmail, and Photos for ad purposes. Through My Ad Center, online users can influence the ads they receive whenever they use Google services or visit websites or apps which utilize the Google ad network. Users can turn on personalized ads or switch them off whenever they wish without impacting their search experience.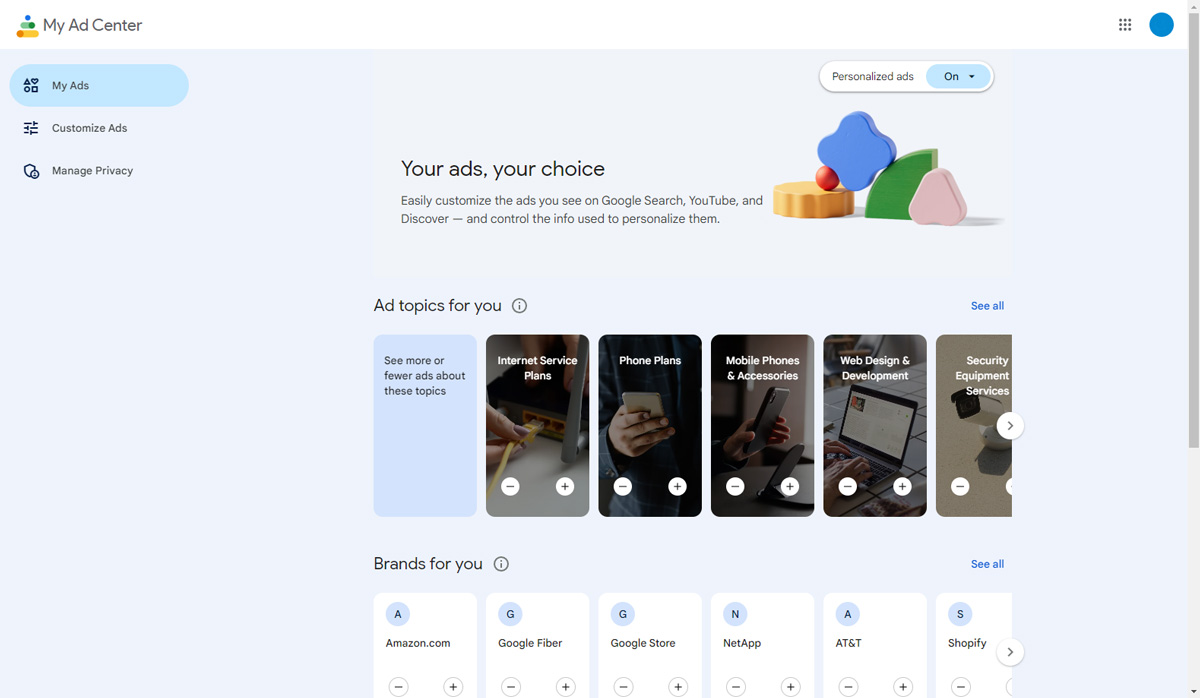 How to Change Privacy and Ad Personalization Settings Using My Ad Center?
When personalized ads are turned on, a user should see relevant ads based upon the data collected. If a user decides to turn off personalized ads, they may receive any ad, despite relevancy, since their search data is not used to determine their area of interest.
Note that using My Ad Center is not "turning off ads." You can use My Ad Center to adjust the level of personalization for the ads you see and what information Google may use to customize those ads.
Manage Privacy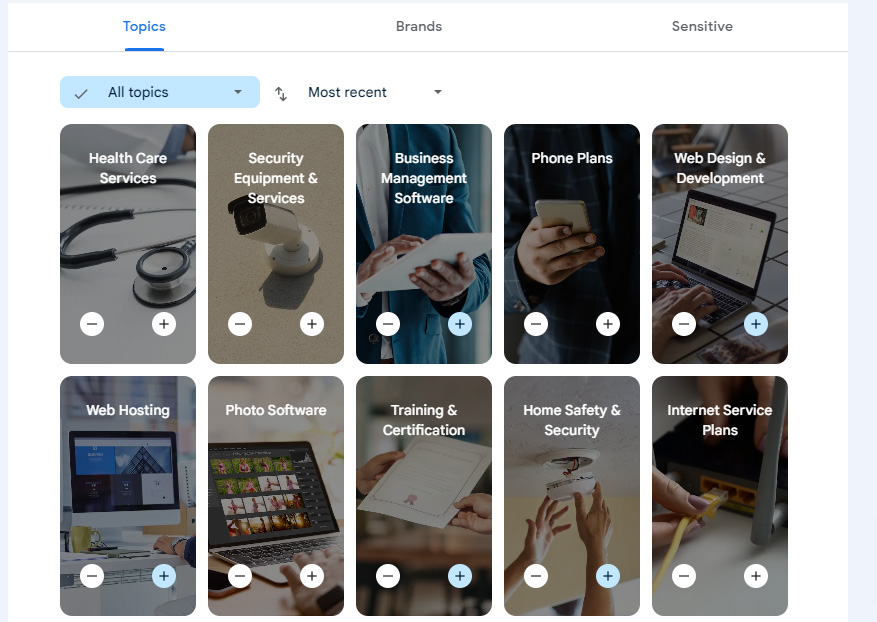 Under the Manage Privacy section, you can tweak what information is available to Google for advertising personalization including information on gender, age, language, relationships, household income, education, industry, employer size, homeownership, parenting, and more. Note that the data in these sections are Google's "guesses" and may not be accurate. Additionally, you can turn off or turn on activity-based personalization. For example, you can disable web and app activity, YouTube History, or areas where you've used Google.
Changing Ad Topics
If a user wants to tweak what ads they see, they can select to view more or less of a particular ad topic or specific brand using the plus or minus buttons. Ad topics can be broad like "fitness" or hyper specific like "home safety and security."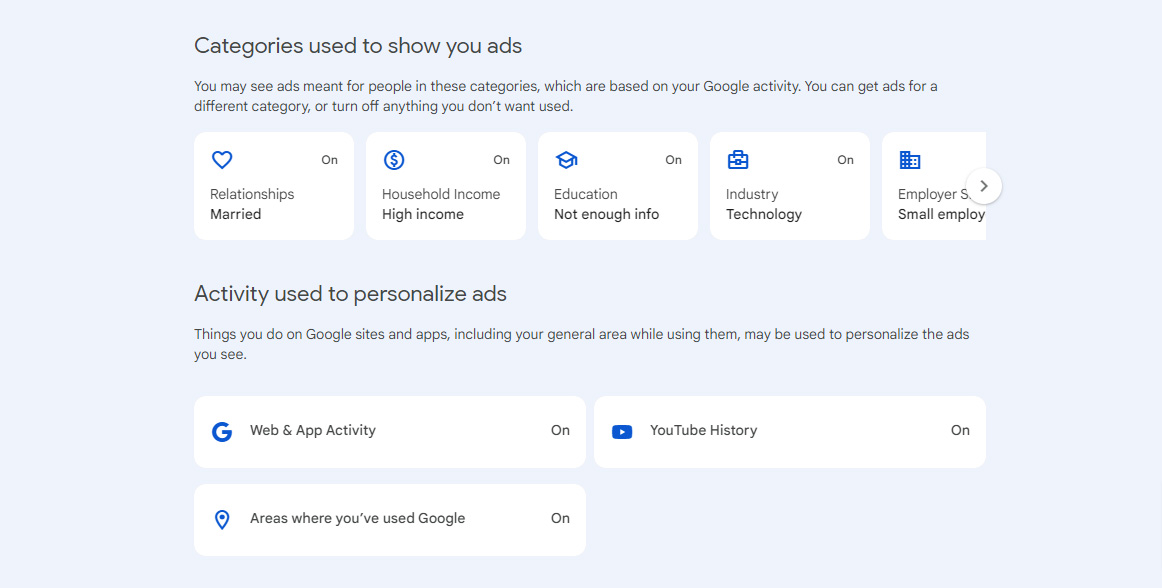 Sensitive Ad Topics
Also, for core sensitive topics, you can turn off the ad topics altogether. Sensitive topics currently include alcohol, dating, gambling, pregnancy and parenting, and weight loss. Likely, this list will grow over time.
How Will Google's My Ad Center Impact Small Business Online Advertising?
In the wake of these privacy settings, it is important to understand Google's My Ad Center and how it can impact your small business online advertising strategies. Do ad personalization settings limit your target audience or make online marketing more effective?
One of the main advantages of online advertising is its ability to generate targeted ads. With online marketing, you spend advertisement resources on campaigns that deliver results. You are able to create targeted ads to help increase your small business brand awareness and sales.
If users adopt My Ad Center, your small business could benefit from higher ad relevance when users self-select topics of interest. As the tool helps online users enhance their privacy, it can also enhance the relevancy of your ads, increasing your likelihood of converting leads into sales.
Contact Our Digital Marketing Experts
At Igniting Business, our online advertising specialists can help you navigate the changing privacy nuances as it relates to optimizing your online marketing strategies to cater to your target audience and achieve more conversions. For more online advertising tips, subscribe to our newsletter! To learn more about our online advertising services, contact our team today!