3 minutes reading time
(622 words)
2019 Web Design Trends
A new year gives us all a chance to start fresh and try new things and marketing is no exception. Though it's still early in 2019, it's actually the right time for your small business to consider new trends in website design. Web pages are much like fashion trends; you can often tell when they're outdated and not just cute vintage. With smaller finances and resources than larger businesses, you may be thinking it's impossible to keep your small business's web page up-to-date with the latest web design trends. But many new trends out there are actually relatively simple and meant to only enhance customer's experiences on your website, as well as increase productivity on your end. Here are some current web design trends you should keep in mind in 2019: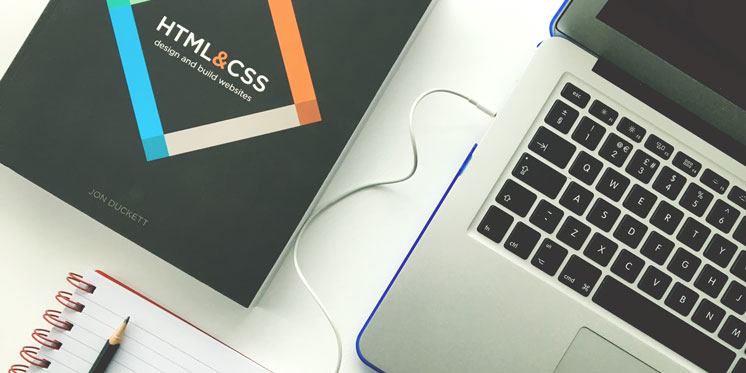 Flat design: Websites are continuing to move towards a more minimalist and cleaner look. The design includes open space, pops of color, and an emphasis on large images and graphics, providing a more user-friendly feel for both desktops and mobile devices. In addition, a more simplistic page can allow websites to load faster, which was a direct SEO ranking factor that was introduced in July of 2018. As a small business with less resources, taking a more minimalist approach to your website will save a lot of design headaches and make it look trendy at the same time.
Broken grid and asymmetrical layouts: Many websites now have a grid-like pattern, meaning everything you see is neatly arranged in the right place: header on top, sidebars on the sides, text in the middle. However, websites are now beginning to experiment with broken grids, putting text and other elements in different places and mixing things up through grid overlaps, masonry visuals, and other unique visual elements. At first sound, a "broken" grid may sound, well, broken. Keep in mind that the goal of a broken grid style website is to draw eyes to specific aspects of your small business website or to give logical flow from one element to another as you are navigating throughout your website. So, the next time you are wanting every single grid item to line up just perfect, consider if utilizing asymmetrical layouts could creatively accent your website's design.
The use of animated GIFs: We see these animated images all over the internet today. They're entertaining, part of today's popular culture, and can be viewed on any device. Ok, we need a bit of clarification here. We aren't talking about an animated GIF of your neighbor's squirrel who had a few too many fermented berries. In business context, GIF's can instead be utilized to communicate multiple-steps in a process or even different angles of a product in the same amount of space a traditional static image would take up. For instance, if your small business focuses on certain products or services that can be explained in multiple steps in a series of images, consider using a GIF format to add those images to your website an animated GIF format. Customers will be able to see how your products work in a way that can't be explained by a static picture alone.
Some of the above trends may require a new website entirely. However, many of the trends can be creatively added to your existing website design. We encourage you to examine your existing website to see if it would benefit from any of the aforementioned web design trends emerging in 2019. If you're unsure whether or not your website could benefit from the web development trends mentioned above, we are here to help and would be happy to take a look!
Contact us for more information about new web design trends your small business can explore in 2019.