As we discussed in Part 2 of this series, hooking your audience's attention is vital to the success of your video marketing efforts. However, to grab that attention, your small business must create the right videos tailored for the right platforms.
Here are a few tips to make sure you capture and retain your audience on social media.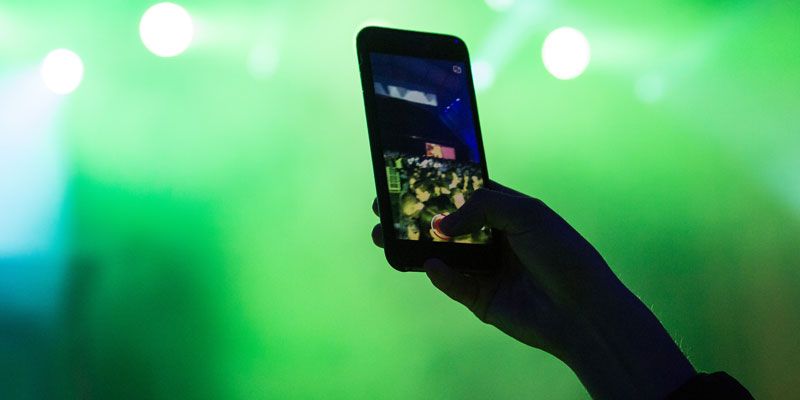 Make the purpose of your video clear
The internet is full of videos vying for attention. If viewers don't rapidly know what your video is about they will likely scroll right past it. This is especially true in two situations:
Educational videos - Your viewers are looking for a quick answer to their problem and will leave if you don't provide value quickly.
Social media nuance – With the large amount of content available on every social platform, it's easier for your audience to ignore your video than continue to watch it if they don't have a clear reason to continue.
Clearly lay out what your video is trying to do in the first three to five seconds, regardless of whether it's promotional, informational, or an educational video.
Make sure your video can be watched with and without sound
If you're posting on social media, the video will be muted automatically, and most viewers won't click to add sound as they are browsing. Keep in mind that some of your viewers may be watching the video while at work, awaiting an appointment/meeting to begin, or during other spur-of-the-moment downtime. This gravitation towards social media during impromptu downtime makes platforms like Facebook the perfect venue for quick how-to videos or productions that make use of entertaining content or memes.
Keep your videos short
Instead of having a five-minute video that explains the features of your product, have a series of thirty or sixty-second videos that focus on one feature at a time or show different stories of someone using the product. Very few people will watch a whole five-minute video on social media, but many will watch a thirty-second video in their feed if it piques their interest. If you capture them with this first video, then they are likely to check out the rest of your content.
Diving Deeper into Social Media Video Audiences
Video marketing is very context and platform driven. While YouTube traffic might be looking for in-depth reviews, step-by-step how-to's and analysis, Facebook viewers are typically not. Twitter viewers are looking for something even shorter. The better you can meet each platform's visitor's expectation and attention span, the better your videos will perform on that platform. In the next part of our series, we'll focus in on some successful strategies for Facebook videos. If you haven't checked out the other blogs in this series, look below for links to each part.
Other Blogs in this Series