Creating content for Your Money or Your Life (YMYL) webpages can be daunting for many small business owners, as YMYL pages require a higher level of scrutiny and care since the advice or information provided could impact the quality of readers' lives and/or finances. YMYL content needs to be high quality content and should satisfy Google's Search Quality Evaluator Guidelines, which place a high priority on searchers' safety and well-being. Keep reading to discover six content creation tips to consider when writing YMYL topics.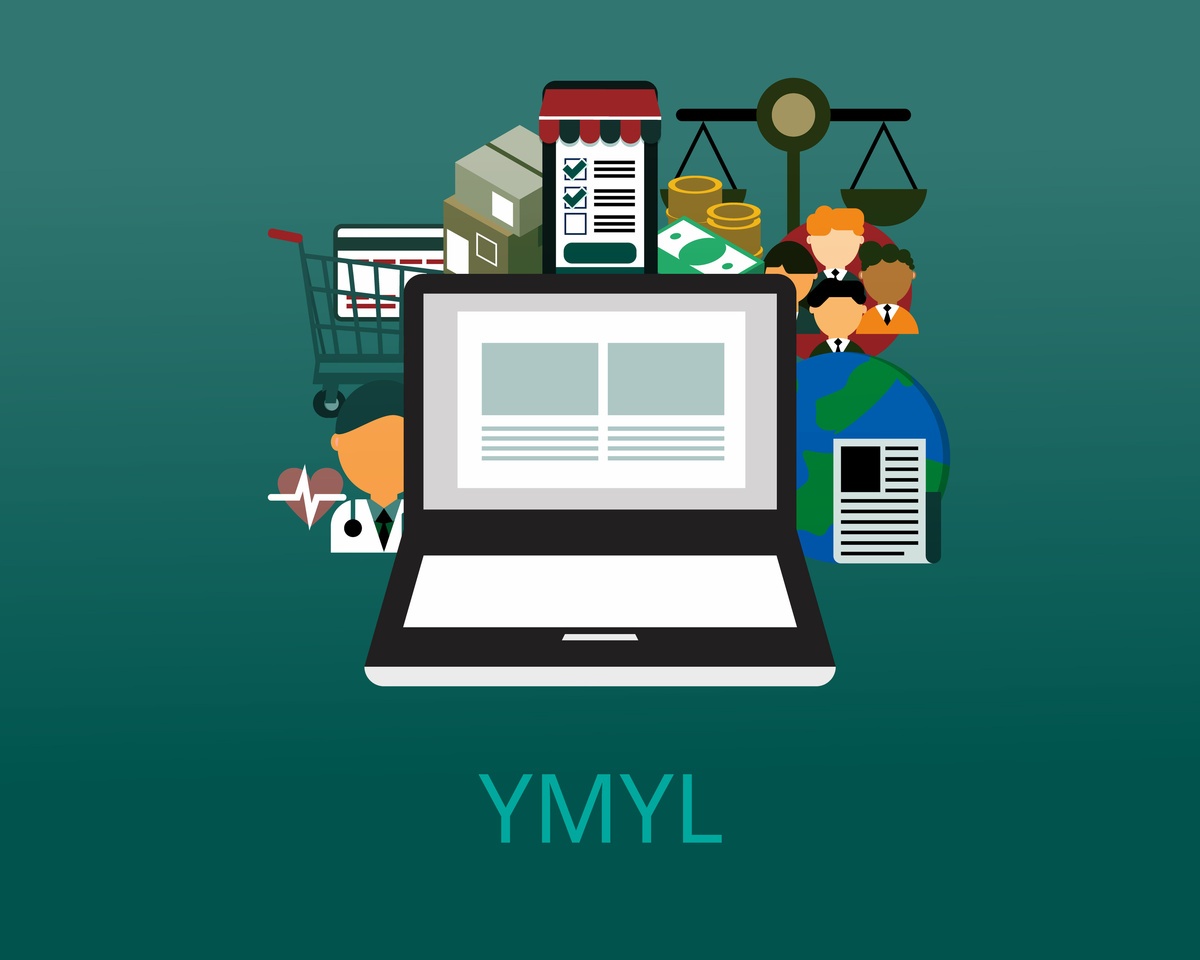 1. Prioritize Searchers' Needs Over Keywords and Traffic
When creating content for YMYL pages, it's important to always keep the searcher's needs in mind. Focus on creating genuinely useful, helpful, and accurate content for your target audience. What valuable information are they trying to find?? What questions or concerns do they have? Answer those questions as best you can, keeping in mind their needs, vulnerabilities, and expectations, and you'll be on the right track.
2. Consider E-A-T
When it comes to creating high-quality YMYL content, optimizing pages using expertise, authoritativeness, and trustworthiness (E-A-T) is essential, as Google places a greater emphasis on E-A-T when evaluating YMYL content. Ensure that credible sources back your content and that you have the appropriate level of expertise to address the topic at hand. If you're not sure whether or not your content meets Google's E-A-T standards, it's best to err on the caution side and make any necessary adjustments.
3. Include External Links and Cite Your Sources
Including links to credible sources within your YMYL content is a great way to help boost your authority and trustworthiness. It also helps show you've done thorough research and that you're not just making things up as you go along. Plus, it's always a good idea to give your readers additional resources to explore if they want to learn more or deep dive into the supporting data.
4. Write What You Know
When writing YMYL content, it's always best to stick to topics with which you are intimately familiar. Your personal knowledge and experience can be a valuable asset when creating content that is both informative and trustworthy. Be sure to notate the author of the content and provide their relevant credentials. Note that the author attribution should include a link to a full bio to justify why the author is uniquely qualified to speak on the topic.
It's also a good way to avoid spreading dangerous misinformation. Tread carefully in unfamiliar or controversial territory and always do your research before publishing.
5. Triple Check Spelling, Grammar, and Content Structure
Search engines like Google can assess and recognize poor grammar and spelling errors. This can negatively impact the trustworthiness of your content. As a result, you should triple check your content's grammar and spelling, including having it edited by another person from your team.
Additionally, make sure proper content structure elements are added to your content including the use of headings and subheadings to make the content highly readable. Where beneficial, add content enhancements like bolding and underlining for emphasis of key points, ordered and unordered lists, and supplemental graphics to illustrate complex concepts.
6. Review Your Content Regularly and Make Updates As Needed
Like any other content, it's important to keep your YMYL pages up-to-date. Keep an eye on the latest news and developments in your field and make changes and additions as needed.
Regular updates also help keep your content relevant and valuable to your readers. Failing to implement accurate updates when they are available could result in decreased trust and authority and, even worse, could put your readers at risk.
Need Extra Help? Contact Our SEO Experts
When creating content for YMYL pages, it's important to remember that you're dealing with potentially life-altering information. It is therefore essential to ensure your content ticks all the right boxes in terms of quality, relevance, and authority.
At Igniting Business, we are committed to helping small businesses succeed by offering top-notch SEO services. For more content writing tips, or to learn more about our ongoing SEO services, contact our team today!
Content Marketing and Writing Tools to Level Up Your Content
We understand that writing quality content can be a challenge. If you need some extra tools for your content writing efforts, we recommend that you check out the following:
Semrush – Semrush is a robust SEO (Search Engine Optimization) and content marketing tool. As it relates to content creation, we recommend using Semrush to conduct keyword, topic, and competitor research on related topics as you get started drafting your content. Additionally, you can use Semrush to scan your page for structure errors and content improvement suggestions. Try Semrush's toolset for free.
Grammarly – You may have heard of Grammarly's AI based writing assistant. You can use Grammarly to get suggestions on improving your writing quality, as well as find critical grammar and spelling errors. Additionally, Grammarly likely integrates with your current tools already including Google Docs, Microsoft Word, Evernote, and even select email and social media platforms. Grammarly has both free and paid plans with varying features.
While there are numerous tools that can assist your writing process, the above are just a couple that we recommend.
At no additional cost to you, we may receive a commission if you click on some of the links on this website and make a purchase.