We are excited to introduce Andres Ospino as our newest team member at Igniting Business. Andres will be joining our team as our Search Engine Marketing (SEM) Manager.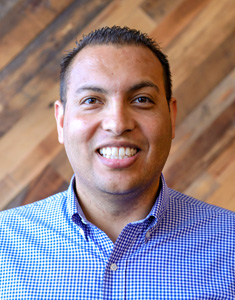 After starting his career in SEO owning an online marketing franchise, Andres moved to Kansas City and has worked at agencies such as GlynnDevins, DEG, Red Fuse Communications, and VMLY&R. Andres has served a variety of clientele including senior living communities across the U.S., Nebraska Furniture Mart, Hallmark, Hill's Pet Nutrition, Tennessee Tourism, and PepsiCo accounts.
With a degree in Psychology and nearly a decade of SEO and paid search experience, Andres understands what drives people to search and how to provide an engaging experience that delivers what they seek. From the beginning stages of search just using text results to today's voice-enabled screenless experiences that have become part of our daily lives, Andres has been keeping up with this evolution. Using this knowledge, he has been able to help businesses jump on-board with the constant changes of search engines, as these aim to provide the most relevant results and advertisements to searchers.
As our SEM Manager, Andres will oversee our SEM and SEO services to ensure our clients receive the highest-quality experience with Igniting Business. You can read more about Andres and our team on Our Team page. Please join us in giving Andres a warm welcome!